Testimonials from Real Arvixe Joomla Users:
Customer Testimonials
Although I have been idle for the last couple of years (personal issues), Arvixe was always there an...
Ron
currentaffairsblog.com
06/22/2013





I live in Hungary, I am a poet. I was hosting my websites on a Hungarian company's platform. Once I ...
Zoltan
versantologia.net
10/24/2013





I've been an Arvixe Customer for about half a year almost and I couldn't be happier. I experience n...
Corrigan
www.arvixe.com
07/18/2013





I really like Chat service on Arvixe, they always solve my problems right away.Regards,JP
Jose
alfamascotas.com
08/14/2013





You are awesome...Actually i stopped looking for others after finding you...
Vibhor K
www.arvixe.com
05/18/2014





Don't Take Our Word Our Joomla Hosting is the Best:

84%





4.75 / 5
Rated by 37 customers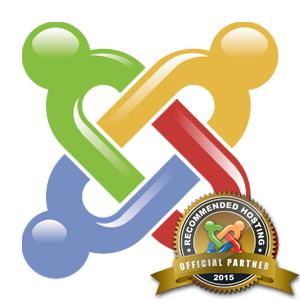 Joomla

Web Hosting

Joomla is an award-winning content management system (CMS), which enables you to build websites and powerful online applications. Many aspects, including its ease-of-use and extensibility, have made Joomla the most popular website softwares available. Best of all, Joomla is an open source solution that is freely available to everyone. We have fine tuned our web hosting just for Joomla.

Here are some reasons why Joomla Web Hosting from Arvixe is for you -
Security and Performance Specifically for Joomla - Keep hackers and spammers away!
Flexible hosting services to grow with your Joomla website - Shared, VPS, Dedicated and Cloud Hosting available
24/7 US based Managed Joomla Hosting Support - Techs that understand not only hosting, but Joomla as well!
Testimonials from Real Arvixe Joomla Users:
Customer Testimonials
I have been extremely pleased with the high quality and over the top customer service that I have re...
Craig
integritec...
04/24/2013





I highly recommend Arvixe. The customer support is of great quality!
Danilo
brainceo.com
05/09/2014





I've never had an easier, more pain-free experience hosting my blog and other websites than I've had...
Peter
peteonsoftware.com
04/18/2014





Arvixe is a fantastic company! I have been through a few hosts, and I'm finally willing to settle on...
James
weiluen.com
08/28/2013





Thanks for the great service that you offer
Fecioru
lizard2013.com
07/31/2013