Testimonials from Real Arvixe Joomla Users:
Customer Testimonials
Overall Arvixe is Awesome. I have been with numerous web hosting over the last 10 years and by far t...
demarrio
blempso.org
08/24/2014





We have had a great experience and have already recommended Arvixe to our clients.
Erin
gotech4u.com
08/18/2014





My experience with Arvixe has been very positive because everything on my website has worked great w...
George
georgesimp...
08/17/2014





After some research, I picked Arvixe to host my Oxwall membership site. I'm very happy with how effo...
Robin
writershamlet.com
08/16/2014





About Arvixe, they never break a promise! I think this is the best hosting company I ever found wher...
Nasir Uddin
jewelspack.com
08/11/2014





Don't Take Our Word Our Joomla Hosting is the Best:

84%





4.75 / 5
Rated by 37 customers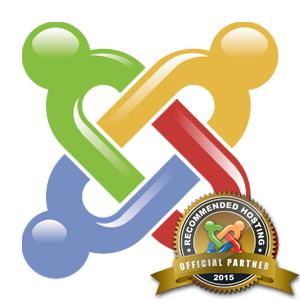 Joomla Web Hosting
Joomla is an award-winning content management system (CMS), which enables you to build websites and powerful online applications. Many aspects, including its ease-of-use and extensibility, have made Joomla the most popular website softwares available. Best of all, Joomla is an open source solution that is freely available to everyone. We have fine tuned our web hosting just for Joomla.
Here are some reasons why Joomla Web Hosting from Arvixe is for you -
Security and Performance Specifically for Joomla - Keep hackers and spammers away!
Flexible hosting services to grow with your Joomla website - Shared, VPS, Dedicated and Cloud Hosting available
24/7 US based Managed Joomla Hosting Support - Techs that understand not only hosting, but Joomla as well!
Testimonials from Real Arvixe Joomla Users:
Customer Testimonials
Great support, very helpful and polite people!Good for you.
Manuel
grupogadi.com
08/11/2014





Great service guys specially customer support is best. I had some issues in start and support provid...
Syed
syedshahid.com
08/10/2014





Fast, friendly service - this is the only hosting company I want to use.
Faroouqe
ragefootball.com
08/08/2014





You guys ROCK! Keep up the awesomeness!
Stephen
willharms.com
08/10/2014





Definitely the best hosting platform I can find. The service bundle is great. Technical support is b...
Marco
codeanima.com
08/05/2014