Testimonials from Real Arvixe Joomla Users:
Customer Testimonials
You are the best firm I have dealt with. Your cpanel is intuitive and comprehensive, your support it...
Alex
devolved.org.uk
06/26/2013





Arvixe is a fantastic company! I have been through a few hosts, and I'm finally willing to settle on...
James
weiluen.com
08/28/2013





Your email follow up and support is fantastic - quick and on point. Thumbs up!
Jude
idonhost.com
11/15/2013





Since I have hosted my website on Arvixe, I am very happy with the services they offered. The only t...
Gabriel Henrique
www.arvixe.com
02/08/2014





I dont know, but im 90% sure i will stay with you, the. Best
Maxi
informaticamaxi.net
08/13/2013





Don't Take Our Word Our Joomla Hosting is the Best:

84%





4.75 / 5
Rated by 37 customers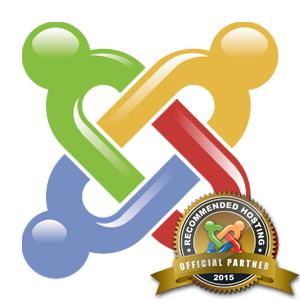 Joomla Hosting

FAQ What Is Joomla?

Joomla is on of the more popular content management softwares on the web. It allows you to quickly and easily start a website with very little technical knowledge by providing an administration panel to manage the website.

How long will it take to install Joomla?

With a hosting account from Arvixe, Joomla can automatically be installed for you once your hosting services have been activated. This normally happens in less than an hour.

Joomla vs. WordPress, which is better?

That is really up to individual preference. Both Joomla and WordPress are widely used content management systems and have active communities behind them to support you. Arvixe also offers

managed WordPress hosting

in the event you want to try it, you can always switch out for Joomla at any time.
Testimonials from Real Arvixe Joomla Users:
Customer Testimonials
I have been amazed by arvixe hosting services. I got what I always wanted. After migrating between f...
Bhavin
drupaldeveloper.in
07/25/2013





I have already recommended Arvixe to a friend and we have started a new account and new website. I ...
Jonathan
harveymerc...
10/28/2014





Arvixe stays on point and on the case until resolution occurs with the service need. Very appreciati...
Karen
kellymilukas.com
12/23/2013





Arvixe provides what I need in a hosting company, does not try to sell me something else with each c...
Paul
johnsonville.org
09/03/2013





Great job guys .... Keep it up.
Komil
creativebyte.net
09/05/2014