Testimonials from Real Arvixe Joomla Users:
Customer Testimonials
Thanks to the team at Arvixe for prompt and reliable support
John
clicksport.com
05/30/2014





Arvixe is the best hosting.
Ashok
ashokweb.com
08/18/2013





I really like the fact that you have so many 1-click installers of web software -- much more than yo...
Eugene
rpghive.com
08/29/2013





I currently have 5 accounts with Arvixe ranging from PhPBBS to multiple custom Web Apps to Umbraco C...
Brian
connri-saltfly.com
07/31/2013





I am using your service from past 6 years and i am very much satisfied with Arvixe. They have not gi...
Shanmugam
vertextech...
07/30/2013





Don't Take Our Word Our Joomla Hosting is the Best:

84%





4.75 / 5
Rated by 37 customers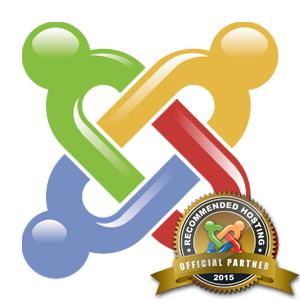 Joomla Hosting

FAQ What Is Joomla?

Joomla is on of the more popular content management softwares on the web. It allows you to quickly and easily start a website with very little technical knowledge by providing an administration panel to manage the website.

How long will it take to install Joomla?

With a hosting account from Arvixe, Joomla can automatically be installed for you once your hosting services have been activated. This normally happens in less than an hour.

Joomla vs. WordPress, which is better?

That is really up to individual preference. Both Joomla and WordPress are widely used content management systems and have active communities behind them to support you. Arvixe also offers

managed WordPress hosting

in the event you want to try it, you can always switch out for Joomla at any time.
Testimonials from Real Arvixe Joomla Users:
Customer Testimonials
During my free time, i paid a visit to google's search pages http://www.inc.com/30under30/kimberly-w...
KAZIGO
www.arvixe.com
10/21/2013





I am very happy with Arvixe's services. They are reliable. My website never had any down time. Their...
Imelda
thisandthatgig.com
01/04/2014





Arvixe is cute. simple and strategic with flexible and efficient features live chat is good but bett...
Kizito
techsoluti...
06/01/2013





I've found Arvixe to be a great hosting service. There are very few services that aren't available. ...
Kevin
kevinbagley.com
10/21/2013





Arvixe has meet all of our needs we do not need to look for another provider.
john
jadeeyeart.com
06/08/2013