Testimonials from Real Arvixe Joomla Users:
Customer Testimonials
I am happy with your shared hosting. Your technical team is very good is solving issues...thank you...
Satheesh
www.arvixe.com
09/07/2013





I've been an Arvixe Customer for about half a year almost and I couldn't be happier. I experience n...
Corrigan
www.arvixe.com
07/18/2013





Keep up the good work, you're doing awesome!
Raphael
golfshotst...
04/21/2013





I am a developer and I have always needed a web hosting provider, through the countless "horror" sto...
Eustace
eustacezheng.net
03/04/2014





Arvixe is cute. simple and strategic with flexible and efficient features live chat is good but bett...
Kizito
techsoluti...
06/01/2013





Don't Take Our Word Our Joomla Hosting is the Best:

84%





4.75 / 5
Rated by 37 customers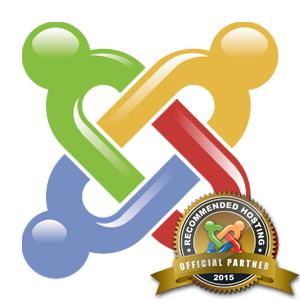 Joomla Hosting

FAQ What Is Joomla?

Joomla is on of the more popular content management softwares on the web. It allows you to quickly and easily start a website with very little technical knowledge by providing an administration panel to manage the website.

How long will it take to install Joomla?

With a hosting account from Arvixe, Joomla can automatically be installed for you once your hosting services have been activated. This normally happens in less than an hour.

Joomla vs. WordPress, which is better?

That is really up to individual preference. Both Joomla and WordPress are widely used content management systems and have active communities behind them to support you. Arvixe also offers

managed WordPress hosting

in the event you want to try it, you can always switch out for Joomla at any time.
Testimonials from Real Arvixe Joomla Users:
Customer Testimonials
¡You are so cool!
Alejandro
qualyserv.com.co
07/17/2014





Since I joined, everything is just perfect.My initial setup was quick and easy. I contacted the s...
Marie-Yann
cassiopeiae.ca
09/05/2013





I recently switched back to Arvixe from another registrant/ hoster and I can tell that your service ...
Luca
ahsubs.net
09/21/2014





I really appreciate Arvixe's dedication to offering an exceptional hosting experience. The options ...
Steve
ccc-nl.org
10/10/2013





For the price and services offered, especially for Windows hosting, I cannot find a better provider ...
Robert
boysum.com
07/08/2013