Testimonials from Real Arvixe Joomla Users:
Customer Testimonials
After making my research with developers /friends and on the web i gut you as my host as I think yo...
Dana
www.arvixe.com
06/04/2013





Arvixe's service has been reliable and reasonably priced. The INITIAL set up for our site was compl...
William
woodstreamhoa.com
06/30/2014





I have had a hosting account with Arvixe since November of 2011 and have had very little downtime at...
William
www.arvixe.com
08/12/2013





I hosted all of my site on arvixe after getting bad service from another host. Now I am very much sa...
Manoranjan
ptclister.com
06/27/2014





Hosting is great, simple, and effective.
Bryant
www.arvixe.com
06/03/2013





Don't Take Our Word Our Joomla Hosting is the Best:

84%





4.75 / 5
Rated by 37 customers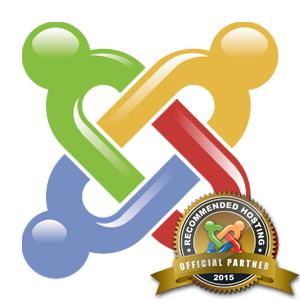 Joomla Hosting

FAQ What Is Joomla?

Joomla is on of the more popular content management softwares on the web. It allows you to quickly and easily start a website with very little technical knowledge by providing an administration panel to manage the website.

How long will it take to install Joomla?

With a hosting account from Arvixe, Joomla can automatically be installed for you once your hosting services have been activated. This normally happens in less than an hour.

Joomla vs. WordPress, which is better?

That is really up to individual preference. Both Joomla and WordPress are widely used content management systems and have active communities behind them to support you. Arvixe also offers

managed WordPress hosting

in the event you want to try it, you can always switch out for Joomla at any time.
Testimonials from Real Arvixe Joomla Users:
Customer Testimonials
I am very satisfy about your services please be just like this year it is very good
poya
www.arvixe.com
05/08/2013





You are great!
Oskar
kinomoto.me
01/02/2015





I'm very happy with Arvixe. I host all my websites here and haven't encountered any problem. Arvixe ...
Christian
www.arvixe.com
10/15/2013





Yesterday I called for some information on spam for the webmail and talked with Jeff. He was awesome...
Akilah
celestialh...
08/12/2013





For the price and services offered, especially for Windows hosting, I cannot find a better provider ...
Robert
boysum.com
07/08/2013