Testimonials from Real Arvixe Joomla Users:
Customer Testimonials
arvixe rocked in domain and hosting competition era.Arvixe dosen't taken any time to shortout my pr...
Khabar
www.arvixe.com
06/04/2013





Arvixe Has been great with minimal down time.I transferred my business to Arvixe when other compan...
Joe
joeklein.cc
05/14/2014





I don't want to sound like a bought-and-paid-for review like some folks use, but there really is not...
William
tiny-monsters.com
08/25/2013





I really like the fact that you have so many 1-click installers of web software -- much more than yo...
Eugene
rpghive.com
08/29/2013





We @ OEI have picked Arvixe because of Value and their over all rating and customer testimonials. Ar...
Joseph
mykaraokeworld.com
05/08/2013





Don't Take Our Word Our Joomla Hosting is the Best:

84%





4.75 / 5
Rated by 37 customers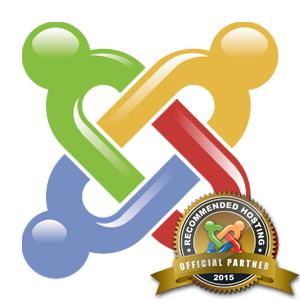 Joomla Hosting

FAQ What Is Joomla?

Joomla is on of the more popular content management softwares on the web. It allows you to quickly and easily start a website with very little technical knowledge by providing an administration panel to manage the website.

How long will it take to install Joomla?

With a hosting account from Arvixe, Joomla can automatically be installed for you once your hosting services have been activated. This normally happens in less than an hour.

Joomla vs. WordPress, which is better?

That is really up to individual preference. Both Joomla and WordPress are widely used content management systems and have active communities behind them to support you. Arvixe also offers

managed WordPress hosting

in the event you want to try it, you can always switch out for Joomla at any time.
Testimonials from Real Arvixe Joomla Users:
Customer Testimonials
Great services, and also great customer support. I sincerely recommend Arvixe as your web hosting pr...
Mohamed
www.arvixe.com
06/08/2013





I worked with a graphic design student who was building my site as an artist for his class project. ...
Viktoria
viktoriaford.com
04/28/2014





I shopped around for a while for good hosting, and Arvixe was the only host I found that provided th...
Matthew
mrwillis.net
07/30/2013





I used others hosting providers in the past, but once I hosted my sites with Arvixe I've never chang...
Luis
stprov.biz
07/20/2013





I have been tried many hosting services before coming to Arvixe. Everywhere else I faced different i...
Johnlee
webrequisites.com
07/21/2014