Testimonials from Real Arvixe Joomla Users:
Customer Testimonials
Very Pleased with Arvixe. Very helpful customerservice that is Top in fixing the problems!
Ralph
www.arvixe.com
05/23/2014





I'd like to thank you for a long partnership with outstanding customer service every time I deal wit...
Pelicanskool
hrdw.org
05/16/2014





I am still using another hosting company, but wanted to try you with a new web site before moving my...
Gilles
carongc.com
10/23/2013





I am a happy customer. Everything works like it should and when I did have a problem It was solved q...
Rip L
tekatlarge.org
03/11/2014





Been with you guys for a while now and have no complaints at all. Tech support has been great. Keep ...
Patrick
precisions...
07/29/2013





Don't Take Our Word Our Joomla Hosting is the Best:

84%





4.75 / 5
Rated by 37 customers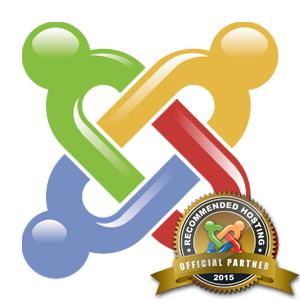 Joomla Hosting

FAQ What Is Joomla?

Joomla is on of the more popular content management softwares on the web. It allows you to quickly and easily start a website with very little technical knowledge by providing an administration panel to manage the website.

How long will it take to install Joomla?

With a hosting account from Arvixe, Joomla can automatically be installed for you once your hosting services have been activated. This normally happens in less than an hour.

Joomla vs. WordPress, which is better?

That is really up to individual preference. Both Joomla and WordPress are widely used content management systems and have active communities behind them to support you. Arvixe also offers

managed WordPress hosting

in the event you want to try it, you can always switch out for Joomla at any time.
Testimonials from Real Arvixe Joomla Users:
Customer Testimonials
I've had very little personal interaction from Arvixe because the service is so reliable! The couple...
Jeff
jeffreyseitz.com
07/17/2013





Service has been great, I have had very little concerns regarding my hosting and they were addressed...
Doug
langhamcom...
07/29/2013





I was really impressed by the customer service. Even after my request had been treated and solution ...
Akaninyene
www.arvixe.com
10/20/2013





Arvixe is, without a doubt, the best hosting service I have ever used. It's smooth and simple to us...
Michael
mczen.com
01/28/2014





This is more a test-bed for me than a live hosting account, but given my experience thus far I'm qui...
Joseph
threewheel...
07/22/2013