Testimonials from Real Arvixe Joomla Users:
Customer Testimonials
My first hosting company Arvixe which never let me down...
Mohammad
haqbaat.com
08/08/2013





I've recommended Arvixe to several of my Web Development clients!And I've been a happy customer for...
Filipe
superpt.net
10/17/2013





After a fairly bad experience, we switched from a very well known hosting provider which known for o...
Michael
commercialav.com
04/17/2014





I have been with Arvixe for a number of years, with very few problems. Excellent support for the pri...
Andrew
andrewdor.com
08/07/2013





Great customer service. Always got a response within 24-48 hours and customer service is much better...
Rameen
hypetech.net
09/03/2014





Don't Take Our Word Our Joomla Hosting is the Best:

84%





4.75 / 5
Rated by 37 customers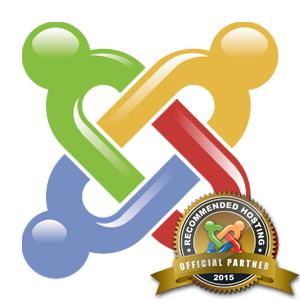 Joomla Hosting

Features

Arvixe is committed to being your only choice for Joomla hosting. Check out some of the features that set us apart for Joomla:
Custom Joomla Hosting Environment - Built for Speed, Security, and Scale!
Pre-Installed and Pre-Configured Joomla with your hosting - Save time and effort doing the basics we can handle for you!
Joomla Hosting That Grows With Your - Shared, VPS, Dedicated and Cloud Hosting available
24/7 US based Managed Joomla Hosting Support - Our techs are very familiar with Joomla as well as hosting!
International Data Centers - Host your Joomla site where you need it most
Testimonials from Real Arvixe Joomla Users:
Customer Testimonials
You all rock - It took me know time to get my email back up and running after having been with Godad...
Richard
www.arvixe.com
06/23/2013





I'm tremendously happy with Arvixe. I stumbled upon it because I received a free year's hosting when...
Abhishek
dilithium.us
04/30/2014





i've been with Arvixe for 4 years, and never once did they let me down! ;)
Sheila
karljohn.com
06/17/2014





I started using Arvixe after being disappointed by my previous hosts security and customer service. ...
Rakhitha
rakasunive...
05/08/2013





I was with Network Solutions for years. Your service, support and absence of constant waits and sal...
Blake
jesserussell.com
06/10/2013