Testimonials from Real Arvixe Joomla Users:
Customer Testimonials
The support team is so fast and very kind for noobs like me.
Michael Edvard
tarikgan.o...
09/22/2014





I recently switched back to Arvixe from another registrant/ hoster and I can tell that your service ...
Luca
ahsubs.net
09/21/2014





Arvixe is great setup is really fast and the best part is that they accept most payment methods on t...
David
luapulaoils.com
09/21/2014





Arvixe is the best hosting. This is my first and never tried other because, I really like Arvixe! Th...
sagar
shoutloud.tv
09/20/2014





Best available shared hosting solution. Low prices and no downtimes combined with outstanding billin...
Andras
html5porn.net
09/19/2014





Don't Take Our Word Our Joomla Hosting is the Best:

84%





4.75 / 5
Rated by 37 customers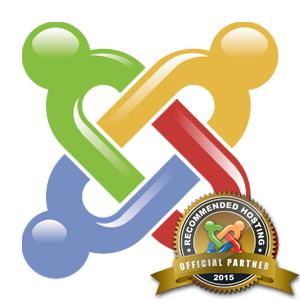 Why
Joomla Hosting
Arvixe has been a leader in hosting since 2003, and we also happen to be a Joomla partner! Being a Joomla hosting partner means we're committed to the Joomla Community and to you. Our hosting environment has been specifically configured to work with Joomla to ensure it performs at its best.
Here is why Arvixe is the Joomla Hosting leader -
Joomla Hosting Partner - We are committed to your Joomla website and the Joomla community
Inc500 Award Winner - We're growing because of great customers like you!
24/7 US based Managed Joomla Hosting Support - Our techs are very savvy with Joomla as well as hosting!
Testimonials from Real Arvixe Joomla Users:
Customer Testimonials
I've been with my previous host for years and moving has been an 'eye opener'. Since moving to Arvi...
Steve
stevedavenport.com
09/17/2014





I have been too busy to really explore some of the more advanced features of hosting, but I am very ...
Jeremy
palebluedot.ca
09/17/2014





I am a web designer and I have been with Arvixe for years and have had no issues what so ever. The t...
Tony
tonylambgr...
09/14/2014





Arvixe is straight up amazing. The prices are super low, even for the more comprehensive packages. I...
Loni
screwytruths.com
09/13/2014





Used other hosting services, but your group does an excellent job walking clients through each phase...
Michael
mlantz16.com
09/13/2014