Testimonials from Real Arvixe Joomla Users:
Customer Testimonials
Arvixe has been a great hosting company to me. They always respond quickly to issues that come up an...
Ryan
fashionbaker.com
05/29/2013





Being able to connect with someone right away on the phone is really important to my business.Than...
Laura
landcoasta...
07/08/2013





Arvixe is the most reliable and helpful web hosting solution I have used in over 12 years of web dev...
Russell
value-stre...
08/07/2013





Arvixe is the best solution for website builders. Your customer support is very friendly and provide...
Narul Erwan Sha
bisnestopu...
05/02/2013





We're from Europe and have recommended Arvixe to many. It's not easy to find quality hosting provide...
Raphael
nolens.net
04/30/2013





Don't Take Our Word Our Joomla Hosting is the Best:

84%





4.75 / 5
Rated by 37 customers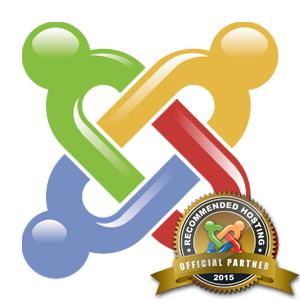 Why
Joomla Hosting
Arvixe has been a leader in hosting since 2003, and we also happen to be a Joomla partner! Being a Joomla hosting partner means we're committed to the Joomla Community and to you. Our hosting environment has been specifically configured to work with Joomla to ensure it performs at its best.
Here is why Arvixe is the Joomla Hosting leader -
Joomla Hosting Partner - We are committed to your Joomla website and the Joomla community
Inc500 Award Winner - We're growing because of great customers like you!
24/7 US based Managed Joomla Hosting Support - Our techs are very savvy with Joomla as well as hosting!
Testimonials from Real Arvixe Joomla Users:
Customer Testimonials
About Arvixe, they never break a promise! I think this is the best hosting company I ever found wher...
Nasir Uddin
jewelspack.com
08/11/2014





I have told all my clients to host with Arvixe. And they do. I told them they will never have a prob...
John
mensfashio...
09/02/2013





Great service with reasonable price
Armin
apartments-bol.org
03/25/2014





I used to be with BlueHost. They were awful - until my Xenforo forums started spitting out errors (S...
Derrick
saltynutz.com
04/04/2014





Im very pleased with the hosting I get from Arvixe, Softalicious is great and pricing is fab, really...
Michael
whofour.net
07/20/2013