Testimonials from Real Arvixe Joomla Users:
Customer Testimonials
I have hosted before with lots of company but the customer service and support is very fast and good...
Masroor
artistsnet...
05/01/2013





Arvixe is the best hosting service provider I have come across in the last 10 years. Your service is...
Mohammed
muslimhub.org
10/16/2014





Arvixe has provided great consistent service over the years. They are one of the top hosting compan...
Roger
rsconsultingdns2.com
07/04/2013





You guys rock, I am so happy with you guys. Especially your customer support. Seriously in my next l...
michael
www.arvixe.com
04/17/2013





keep the quality, stand strong
bora
makulhosting.com
06/05/2013





Don't Take Our Word Our Joomla Hosting is the Best:

84%





4.75 / 5
Rated by 37 customers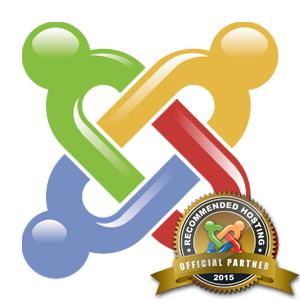 Why
Joomla Hosting
Arvixe has been a leader in hosting since 2003, and we also happen to be a Joomla partner! Being a Joomla hosting partner means we're committed to the Joomla Community and to you. Our hosting environment has been specifically configured to work with Joomla to ensure it performs at its best.
Here is why Arvixe is the Joomla Hosting leader -
Joomla Hosting Partner - We are committed to your Joomla website and the Joomla community
Inc500 Award Winner - We're growing because of great customers like you!
24/7 US based Managed Joomla Hosting Support - Our techs are very savvy with Joomla as well as hosting!
Testimonials from Real Arvixe Joomla Users:
Customer Testimonials
I know I can trust your web hosting.
Alan
casadipia.com
09/26/2013





I've had very little personal interaction from Arvixe because the service is so reliable! The couple...
Jeff
jeffreyseitz.com
07/17/2013





I tried a couple of other hosting, but Arvixe was the best one I tested. Very functional and perfor...
Michael
reedme.us
03/31/2014





Fast and effective customer support on just how to get technical things done means I feel my website...
Michael Alan
englishspa...
08/10/2013





Arvixe is outstanding! Been with them for over 5 years, and I recommend all of my customers to them....
Anthony
simple-dra...
05/13/2013