Testimonials from Real Arvixe Joomla Users:
Customer Testimonials
Simply you guys are great. I am fully satisfied with your services, specially customers support.
Jawad
7hertzstudio.com
05/30/2014





You have given me service and help in every respect from the day I joined you!... beyond the call of...
Svein
brandulph.net
07/23/2013





Definitely the best hosting platform I can find. The service bundle is great. Technical support is b...
Marco
brainasylum.com
08/05/2014





Arvixe is a web hosting service abroad most suitable for me, and probably also for my friends. I am ...
Mawan
balekota.com
01/12/2015





I've changed from the US data center to the European data center recently. I was guided all the way ...
Wesley
meertens.info
01/04/2014





Don't Take Our Word Our Joomla Hosting is the Best:

84%





4.75 / 5
Rated by 37 customers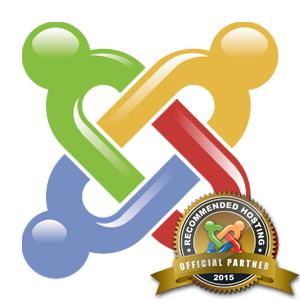 Why
Joomla Hosting
Arvixe has been a leader in hosting since 2003, and we also happen to be a Joomla partner! Being a Joomla hosting partner means we're committed to the Joomla Community and to you. Our hosting environment has been specifically configured to work with Joomla to ensure it performs at its best.
Here is why Arvixe is the Joomla Hosting leader -
Joomla Hosting Partner - We are committed to your Joomla website and the Joomla community
Inc500 Award Winner - We're growing because of great customers like you!
24/7 US based Managed Joomla Hosting Support - Our techs are very savvy with Joomla as well as hosting!
Testimonials from Real Arvixe Joomla Users:
Customer Testimonials
I've used so many hosts throughout the years, but Arvixe has been by far the best. My sites never go...
Daniel
nice-butts.com
11/18/2014





I have tried several hosting companies in the past and none of them come close to Arvixe for quality...
Jaki
jmtgifts.co.uk
12/28/2014





I am sure I don't need to tell you why arvixe has grown to be so big. You ALWAYS took care of me, I ...
jacob
freshwaterbikes.com
07/16/2013





Every-time I've had dealings with Customer Support, I have found them to be helpful and knowledgeabl...
Joshua
www.arvixe.com
08/08/2013





The real thing is, I found arvixe.com better than to any other web hosting provider. My site that ho...
Owncloud
woenel.own...
10/03/2014