Testimonials from Real Arvixe Joomla Users:
Customer Testimonials
thanks for your services
Serena
trebbietta.net
04/26/2013





The support team is so fast and very kind for noobs like me.
Michael Edvard
tarikgan.o...
09/22/2014





I use the personal class plan and really have no complaints. Support has been decent and quick, alth...
Jeff
3iffromwithin.info
05/06/2013





I used to be with Purely Hosting, and their customer support was diabolica;. Also their servers were...
Rob
testify2love.com
03/29/2014





After a fairly bad experience, we switched from a very well known hosting provider which known for o...
Michael
commercialav.com
04/17/2014





Don't Take Our Word Our Joomla Hosting is the Best:

84%





4.75 / 5
Rated by 37 customers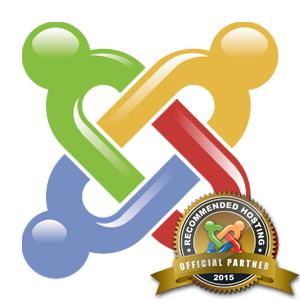 Why
Joomla Hosting
Arvixe has been a leader in hosting since 2003, and we also happen to be a Joomla partner! Being a Joomla hosting partner means we're committed to the Joomla Community and to you. Our hosting environment has been specifically configured to work with Joomla to ensure it performs at its best.
Here is why Arvixe is the Joomla Hosting leader -
Joomla Hosting Partner - We are committed to your Joomla website and the Joomla community
Inc500 Award Winner - We're growing because of great customers like you!
24/7 US based Managed Joomla Hosting Support - Our techs are very savvy with Joomla as well as hosting!
Testimonials from Real Arvixe Joomla Users:
Customer Testimonials
Arvixe is a great host with affordable plans
Michael
parrill.us
07/18/2013





I had my site hosted with several other companies and they don't come close in term of service and p...
Allen
www.arvixe.com
10/19/2013





nice services. good server. uptime rate very high. and of course responsive and educated support tea...
Maksimillan
khongwir.org
07/22/2013





I switched to Arvixe in a hurry when my previous host planned to close. I have been extremely satisf...
Peter
petertorpey.com
10/26/2014





We're from Europe and have recommended Arvixe to many. It's not easy to find quality hosting provide...
Raphael
nolens.net
04/30/2013