Testimonials from Real Arvixe Joomla Users:
Customer Testimonials
Arvixe is the best web hosting company. There customer service is second to none.
Michael
sitesandso...
04/14/2013





Arvixe is a great host with affordable plans
Michael
parrill.us
07/18/2013





Arvixe seems great so far! Can't complain!
Andy
andymartha.com
08/27/2013





Arvixe has been wonderful to start our business in the form of http://collegeindia.org/ Their suppo...
TheInnovis
theinnovis.com
10/10/2013





i love ARVIXE
yosi
www.arvixe.com
06/02/2014





Don't Take Our Word Our Joomla Hosting is the Best:

84%





4.75 / 5
Rated by 37 customers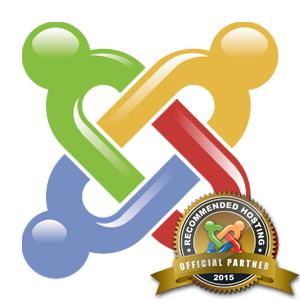 Why
Joomla Hosting
Arvixe has been a leader in hosting since 2003, and we also happen to be a Joomla partner! Being a Joomla hosting partner means we're committed to the Joomla Community and to you. Our hosting environment has been specifically configured to work with Joomla to ensure it performs at its best.
Here is why Arvixe is the Joomla Hosting leader -
Joomla Hosting Partner - We are committed to your Joomla website and the Joomla community
Inc500 Award Winner - We're growing because of great customers like you!
24/7 US based Managed Joomla Hosting Support - Our techs are very savvy with Joomla as well as hosting!
Testimonials from Real Arvixe Joomla Users:
Customer Testimonials
You guys ROCK! Keep up the awesomeness!
Stephen
willharms.com
08/10/2014





I think you are the best service ever I used. Customer service is very great to helping us.Thank Yo...
Yakob Utama
www.arvixe.com
08/13/2013





I highly recommend Arvixe. The customer support is of great quality!
Danilo
www.arvixe.com
05/09/2014





In regards to:4. Would you want Arvixe to offer professional services that help you with building a...
Brian
argentportal.com
12/21/2013





One reason why i love arvixe is that, they help make my job as a web developer easy. They make every...
Prince
boundarybu...
11/18/2014