Testimonials from Real Arvixe Joomla Users:
Customer Testimonials
Good job!
Firoz
firozjokhi.com
06/04/2013





With regards to web hosting companies: I have been around the track a couple of times. Today I would...
Grant
omgsnz.com
07/31/2013





I've had the chance to speak with Arvand and he is wonderful! Soooo helpful. I have to say your cu...
Wendy
freedomrun...
05/17/2013





Miles better than my previous hosting company ixwebhosting Keep up the good work!
Simon
sointeract...
08/17/2013





For the price and services offered, especially for Windows hosting, I cannot find a better provider ...
Robert
boysum.com
07/08/2013





Don't Take Our Word Our Joomla Hosting is the Best:

84%





4.75 / 5
Rated by 37 customers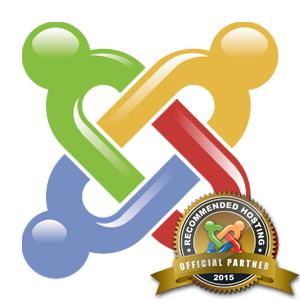 Why
Joomla Hosting
Arvixe has been a leader in hosting since 2003, and we also happen to be a Joomla partner! Being a Joomla hosting partner means we're committed to the Joomla Community and to you. Our hosting environment has been specifically configured to work with Joomla to ensure it performs at its best.
Here is why Arvixe is the Joomla Hosting leader -
Joomla Hosting Partner - We are committed to your Joomla website and the Joomla community
Inc500 Award Winner - We're growing because of great customers like you!
24/7 US based Managed Joomla Hosting Support - Our techs are very savvy with Joomla as well as hosting!
Testimonials from Real Arvixe Joomla Users:
Customer Testimonials
Your greatest appeal comes from your easy-to-set-up services, respecting the privacy of your users, ...
Owncloud
azuvil.own...
10/29/2013





I really like the fact that you have so many 1-click installers of web software -- much more than yo...
Eugene
rpghive.com
08/29/2013





Overall Arvixe is a very good hosting. I'm very satisfied.
Aldin
kantotvideos.com
11/26/2013





I love the Live Chat feature, it makes sorting out problems so much quicker! Please don't get rid of...
Mary
mykocoro.com
07/07/2013





Arvixe is the best hosting service provider I have come across in the last 10 years. Your service is...
Mohammed
muslimhub.org
10/16/2014