Testimonials from Real Arvixe cPanel Users:
Customer Testimonials
Simply you guys are great. I am fully satisfied with your services, specially customers support.
Jawad
7hertzstudio.com
05/30/2014





We are very happy with your service and wish to recommend our clients to utilize your se...
Subramaniam
iqmsoft.net
09/10/2014





The real thing is, I found arvixe.com better than to any other web hosting provider. My site that ho...
Owncloud
woenel.own...
10/03/2014





Your services are excellent. Sometimes it is a little slow to have a solution for any issue, but in ...
Diego Ivan
www.arvixe.com
08/07/2013





Arvixe is both economical & dependable. The best value I have found in a web host. I highly recommen...
Grant
thepianofactory.net
03/25/2014





Don't Take Our Word Our cPanel Hosting is the Best:

84%





4.75 / 5
Rated by 37 customers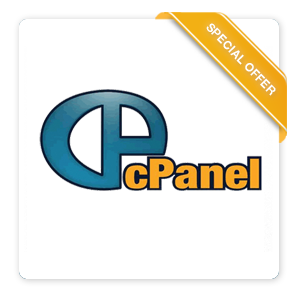 cPanel Hosting
cPanel is one of the most common server management programs around. This user-friendly platform enables you to create, edit and even manage your website, setup email, track your hosting usage and contact support with an Interface that's easy to understand even if it's your first time creating your own website. Video tutorials introduce even the novice user while you can change themes to your liking.
Being easy to use doesn't make cPanel any less powerful. With access to MySql databases, FTP management and a file manager, it's never been easier to set up your website. cPanel also helps make backups. Webmail and mail hosting enables you to communicate -- even from your phone -- while cPanel's integrated SEO options ensure the success of your website and business.
With cPanel hosting, you can easily install scripts such as WordPress or a message board.
Is Arvixe cPanel Web hosting a good fit?
Easily customized modules so you can access the most important functions of cPanel.
Links to frequently access areas and the ability to search your control panel place every feature at your finger tips.
Hosting caters to cPanel users so technical support can quickly and completely answer any question about the system.
Testimonials from Real Arvixe cPanel Users:
Customer Testimonials
You guys are doing a great job with loads of services offered at attractive and competitive price te...
Mohammed
sprinkleweb.com
06/23/2013





I have been with Arvixe for several years hosting and maintaining mission critical business websites...
LinkGen
linkgenfla.com
05/01/2013





I have only been with Arvixe since July 2014, but my overall experience since moving from my previou...
Sean
gene-watson.com
12/15/2014





About Arvixe, they never break a promise! I think this is the best hosting company I ever found wher...
Nasir Uddin
jewelspack.com
08/11/2014





The folks in Support at Arvixe make the entire process worth while. After experiencing the complete ...
Jack
jackhelmhosting.com
08/24/2013