Testimonials from Real Arvixe cPanel Users:
Customer Testimonials
I have been with Arvixe only a few months, but so far I am very impressed with your prices, services...
Carl
counselorcarl.com
01/31/2015





Before purchasing hosting plan I searched a lot I found arvixe is offering the best competitive pric...
MD
shiefuzzaman.com
05/01/2014





You are the most reliable and best value for money website hosting.
Vincent
social-exc...
06/20/2013





I'm an artist using Arvixe to host my portfolio website. Over the last year or so with Arvixe, I've...
Sarah
sarahikegami.com
11/09/2013





I was with Crazy Domains but they have very poor customer support. I had some initial issues with m...
John
www.arvixe.com
01/03/2014





Don't Take Our Word Our cPanel Hosting is the Best:

84%





4.75 / 5
Rated by 37 customers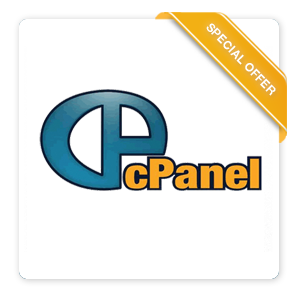 cPanel Hosting
cPanel is one of the most common server management programs around. This user-friendly platform enables you to create, edit and even manage your website, setup email, track your hosting usage and contact support with an Interface that's easy to understand even if it's your first time creating your own website. Video tutorials introduce even the novice user while you can change themes to your liking.
Being easy to use doesn't make cPanel any less powerful. With access to MySql databases, FTP management and a file manager, it's never been easier to set up your website. cPanel also helps make backups. Webmail and mail hosting enables you to communicate -- even from your phone -- while cPanel's integrated SEO options ensure the success of your website and business.
With cPanel hosting, you can easily install scripts such as WordPress or a message board.
Is Arvixe cPanel Web hosting a good fit?
Easily customized modules so you can access the most important functions of cPanel.
Links to frequently access areas and the ability to search your control panel place every feature at your finger tips.
Hosting caters to cPanel users so technical support can quickly and completely answer any question about the system.
Testimonials from Real Arvixe cPanel Users:
Customer Testimonials
I inherited godaddy accounts when I started at were I work. These account were paid 5 years in advan...
Scott
gdtlab.com
12/20/2013





Good Service at all.. Thank you guys :))
\\\"Mohamma
resheh.com
03/08/2015





have nothing to complain very good price and service, as well as the support who always have a solut...
Daniel
imagerange.com
01/05/2015





I really liked the experience with Arvixe. I like free unlimited sub-domains feature. I am renewing ...
maneesh
maneeshmoota.com
09/30/2013





Your team has been very quick to respond to any questions or service changes. You rock!
Justin
harshbarger.net
08/10/2013