Testimonials from Real Arvixe cPanel Users:
Customer Testimonials
I just love hosting with Arvixe. I never faced any downtime, publishing website is super easy, fast ...
Abhishek
jamessnowp...
10/16/2014





Keep up the good work!
Rhiannon
rhiannonlouve.com
10/13/2014





Great host. Excellent prices and services. A hundred times better then any Brazilian hosting.
Rodrigo
gosoftwares.com.br
10/11/2014





I am a newer web developer and was referred to Arvixe by very experienced developers who highly reco...
Adele
mindlily.com
10/10/2014





The control panel is simple and straightforward. Finding answers in the knowledge base is pretty si...
Kathy-Lynne
kathy-lynn...
10/09/2014





Don't Take Our Word Our cPanel Hosting is the Best:

84%





4.75 / 5
Rated by 37 customers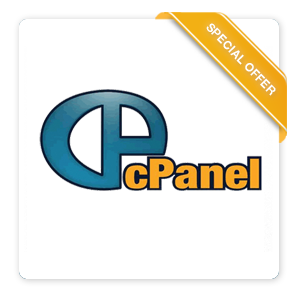 cPanel Hosting
cPanel is one of the most common server management programs around. This user-friendly platform enables you to create, edit and even manage your website, setup email, track your hosting usage and contact support with an Interface that's easy to understand even if it's your first time creating your own website. Video tutorials introduce even the novice user while you can change themes to your liking.
Being easy to use doesn't make cPanel any less powerful. With access to MySql databases, FTP management and a file manager, it's never been easier to set up your website. cPanel also helps make backups. Webmail and mail hosting enables you to communicate -- even from your phone -- while cPanel's integrated SEO options ensure the success of your website and business.
With cPanel hosting, you can easily install scripts such as WordPress or a message board.
Is Arvixe cPanel Web hosting a good fit?
Easily customized modules so you can access the most important functions of cPanel.
Links to frequently access areas and the ability to search your control panel place every feature at your finger tips.
Hosting caters to cPanel users so technical support can quickly and completely answer any question about the system.
Testimonials from Real Arvixe cPanel Users:
Customer Testimonials
Excellent Customer Support
Jim
atlantapozguys.org
10/14/2014





Arvixe's customer service is in one word: "Mind-Blowing". NEW USER INTRODUCTION-----------------...
Hafiz
bibisquint...
10/08/2014





Compared to another hosting company I use, Arvixe has been amazing in terms of performance and servi...
Mark
mvsdev.com
10/09/2014





my web site wouldn't be so far along if it wasn't for customer support operator Chris. Your support ...
Josh
built2rail...
10/07/2014





After dealing with three incompetent web hosts finding Arvixe has been such a relief! Your support m...
Michael
suijurisme.com
10/05/2014