Testimonials from Real Arvixe Dolphin Users:
Customer Testimonials
I find customer service is the BIG PLUS about using arvixe, without excellent customer service any b...
Karl
michaelwalkeradv.com
09/30/2014





Arvixe have been exceptional, I could setup my website/email in no time. Also the server uptime is a...
Satyajit
expuz.com
09/06/2014





Service has been great, I have had very little concerns regarding my hosting and they were addressed...
Doug
langhamcom...
07/29/2013





The service was nice and easy to use
Sérgio
criar-t.org
05/22/2013





I have been doing hosting reviews over 100+ popular hosts since 2008. Arvixe is our top recommendat...
Kerry
webhostpark.com
05/06/2013





Don't Take Our Word Our Dolphin Hosting is the Best:

84%





4.75 / 5
Rated by 37 customers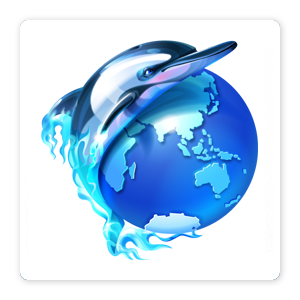 Dolphin

Web Hosting

Dolphin provides a unique solution for businesses, groups and individuals searching for a unique way to create a community website. It allows for everything from simple forums and group collaboration sites to something as complex as dating and social networks to be created with the utmost of ease.

The unfortunate fact about hosting a Dolphin website is that you need to take certain precautions in mind. This means that everything from the installation of Dolphin to the server that host it need to be configured in a special way that allows for the most simultaneous traffic to occur without unnecessary downtime and other setbacks.

That's where Arvixe's dolphin hosting comes in. We provide you with servers both powerful enough and configured in the right way to allow for you to run a fully fledged Dolphin website that fulfills all your community needs.

When you choose Arvixe as your web host for your Dolphin hosting, here's just a short list of what you get:
An Optimized Version of Dolphin Automatically Installed
Servers Configured to Run Dolphin Optimally
Unlimited Data Storage and Bandwidth Transfer
Access to cPanel for Web-Based Administration
A Free Lifetime Domain Registration
99.9% Guaranteed Uptime
Superior 24/7 Customer Service to Answer All Your Questions
Testimonials from Real Arvixe Dolphin Users:
Customer Testimonials
Fantastic Web Services! Really liked all of them! Fast and efficient servers! Good Management Panel!...
Lakshay
www.arvixe.com
06/10/2013





You guys are absolutely terrific! Your service department makes me feel like I bought a lexus each t...
Zachary
mysvn.net
09/25/2013





I have been with your company now about a year and a half, and have had nothing but outstanding supp...
David
faithbook777.com
09/15/2013





I've recommended you to a few people and at the end of my current contract will be with Arvixe for 4...
Giancarlo
www.arvixe.com
09/11/2013





it's been great three years of hosting. keep it up :)
Husam
embavenjo.com
03/10/2014