Testimonials from Real Arvixe Dolphin Users:
Customer Testimonials
I just love hosting with Arvixe. I never faced any downtime, publishing website is super easy, fast ...
Abhishek
jamessnowp...
10/16/2014





Keep up the good work!
Rhiannon
rhiannonlouve.com
10/13/2014





Great host. Excellent prices and services. A hundred times better then any Brazilian hosting.
Rodrigo
gosoftwares.com.br
10/11/2014





I am a newer web developer and was referred to Arvixe by very experienced developers who highly reco...
Adele
mindlily.com
10/10/2014





The control panel is simple and straightforward. Finding answers in the knowledge base is pretty si...
Kathy-Lynne
kathy-lynn...
10/09/2014





Don't Take Our Word Our Dolphin Hosting is the Best:

84%





4.75 / 5
Rated by 37 customers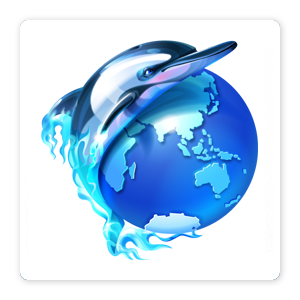 Dolphin

Web Hosting

Dolphin provides a unique solution for businesses, groups and individuals searching for a unique way to create a community website. It allows for everything from simple forums and group collaboration sites to something as complex as dating and social networks to be created with the utmost of ease.

The unfortunate fact about hosting a Dolphin website is that you need to take certain precautions in mind. This means that everything from the installation of Dolphin to the server that host it need to be configured in a special way that allows for the most simultaneous traffic to occur without unnecessary downtime and other setbacks.

That's where Arvixe's dolphin hosting comes in. We provide you with servers both powerful enough and configured in the right way to allow for you to run a fully fledged Dolphin website that fulfills all your community needs.

When you choose Arvixe as your web host for your Dolphin hosting, here's just a short list of what you get:
An Optimized Version of Dolphin Automatically Installed
Servers Configured to Run Dolphin Optimally
Unlimited Data Storage and Bandwidth Transfer
Access to cPanel for Web-Based Administration
A Free Lifetime Domain Registration
99.9% Guaranteed Uptime
Superior 24/7 Customer Service to Answer All Your Questions
Testimonials from Real Arvixe Dolphin Users:
Customer Testimonials
Excellent Customer Support
Jim
atlantapozguys.org
10/14/2014





Arvixe's customer service is in one word: "Mind-Blowing". NEW USER INTRODUCTION-----------------...
Hafiz
bibisquint...
10/08/2014





Compared to another hosting company I use, Arvixe has been amazing in terms of performance and servi...
Mark
mvsdev.com
10/09/2014





my web site wouldn't be so far along if it wasn't for customer support operator Chris. Your support ...
Josh
built2rail...
10/07/2014





After dealing with three incompetent web hosts finding Arvixe has been such a relief! Your support m...
Michael
suijurisme.com
10/05/2014