Testimonials from Real Arvixe Drupal Users:
Customer Testimonials
We have had a great experience and have already recommended Arvixe to our clients.
Erin
gotech4u.com
08/18/2014





My experience with Arvixe has been very positive because everything on my website has worked great w...
George
georgesimp...
08/17/2014





After some research, I picked Arvixe to host my Oxwall membership site. I'm very happy with how effo...
Robin
writershamlet.com
08/16/2014





About Arvixe, they never break a promise! I think this is the best hosting company I ever found wher...
Nasir Uddin
jewelspack.com
08/11/2014





Great support, very helpful and polite people!Good for you.
Manuel
grupogadi.com
08/11/2014





Don't Take Our Word Our Drupal Hosting is the Best:

84%





4.75 / 5
Rated by 37 customers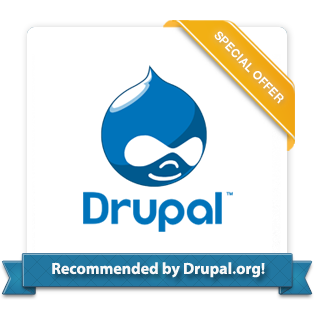 Drupal Hosting FAQ
What Is Drupal?
Drupal is one of the larger open source website content management frameworks. With an active community, Drupal is a good choice when building a website needing a CMS.
What are the advantages of Drupal?
There are a few things that make Drupal a good website content management system:
Active Community - Ensures you can get help for common problems
Powerful Framework - Drupal has been around since 2001 and runs some large websites on the internet
Flexibility - Whether you need a basic website, a store or an ecommerce store, Drupal has the modules to help you expand easily
Drupal vs. WordPress, which is better?
There is no right answer to that question. Both Drupal and WordPress are widely supported and used content management systems that have the flexibility to build almost any kind of website. Arvixe also offers
WordPress hosting
.
Testimonials from Real Arvixe Drupal Users:
Customer Testimonials
Great service guys specially customer support is best. I had some issues in start and support provid...
Syed
syedshahid.com
08/10/2014





Fast, friendly service - this is the only hosting company I want to use.
Faroouqe
ragefootball.com
08/08/2014





You guys ROCK! Keep up the awesomeness!
Stephen
willharms.com
08/10/2014





Definitely the best hosting platform I can find. The service bundle is great. Technical support is b...
Marco
codeanima.com
08/05/2014





Great .Net hosting at an amazing price - cannot find similar value anywhere else!
Kevin
computerqueen.net
08/04/2014