Testimonials from Real Arvixe Drupal Users:
Customer Testimonials
Always impressed with your staff's response, action and polite manners
David
fab104.com
05/22/2013





I had my site hosted with several other companies and they don't come close in term of service and p...
Allen
www.arvixe.com
10/19/2013





Before purchasing hosting plan I searched a lot I found arvixe is offering the best competitive pric...
MD
shiefuzzaman.com
05/01/2014





Although I have been idle for the last couple of years (personal issues), Arvixe was always there an...
Ron
currentaffairsblog.com
06/22/2013





I have now been using Arvixe for 2 years and found them fantastic.. I had used other hosting compani...
Gian
passion4pe...
05/26/2014





Don't Take Our Word Our Drupal Hosting is the Best:

84%





4.75 / 5
Rated by 37 customers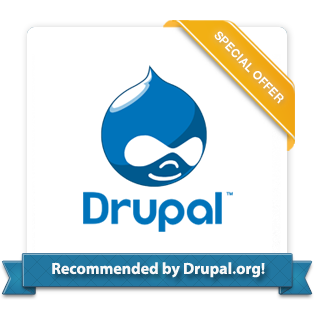 Drupal Hosting

FAQ What Is Drupal?

Drupal is one of the larger open source website content management frameworks. With an active community, Drupal is a good choice when building a website needing a CMS.

What are the advantages of Drupal?

There are a few things that make Drupal a good website content management system:
Active Community - Ensures you can get help for common problems
Powerful Framework - Drupal has been around since 2001 and runs some large websites on the internet
Flexibility - Whether you need a basic website, a store or an ecommerce store, Drupal has the modules to help you expand easily
Drupal vs. WordPress, which is better?
There is no right answer to that question. Both Drupal and WordPress are widely supported and used content management systems that have the flexibility to build almost any kind of website. Arvixe also offers
WordPress hosting
.
Testimonials from Real Arvixe Drupal Users:
Customer Testimonials
I have used at least two dozen companies for hosting and hosting-related services over the past 20 y...
Kevin
woodbarter.com
09/26/2013





The uptime is excellent. Customer services are superb. I really appreciate your hard work.Thanks.
Haider
adcords.com
04/17/2013





Arvixe was my first host when I got into e-commerce. I recommend your company to everyone I run int...
Paul
www.arvixe.com
07/25/2013





Great service and an amazing value!
Suzanne
sonicexcess.com
05/03/2014





You guys are very good and helpful. I thank you all for your great services for the 2 years
Dayne
fivefold.us
09/29/2013