Testimonials from Real Arvixe Drupal Users:
Customer Testimonials
Very good customer service and education from most representatives, excellent prices. I am an educa...
Anne
hemsleymic...
02/06/2014





We have only been with Arvixe a couple of months, while this is not enough time to fairly commend or...
Todd
www.arvixe.com
06/03/2013





Arvixe is outstanding! Been with them for over 5 years, and I recommend all of my customers to them....
Anthony
simple-dra...
05/13/2013





You've given me great support thank you!
Walter
www.arvixe.com
08/23/2013





Hands Down or Hands Up - either way, Arvixe is one of the best hosting companies!
Delta National
deltabank....
01/29/2014





Don't Take Our Word Our Drupal Hosting is the Best:

84%





4.75 / 5
Rated by 37 customers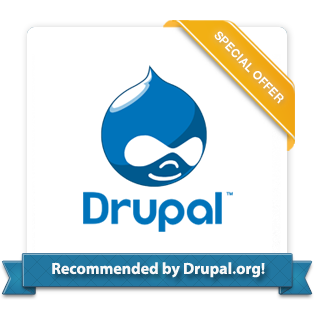 Drupal Hosting

FAQ What Is Drupal?

Drupal is one of the larger open source website content management frameworks. With an active community, Drupal is a good choice when building a website needing a CMS.

What are the advantages of Drupal?

There are a few things that make Drupal a good website content management system:
Active Community - Ensures you can get help for common problems
Powerful Framework - Drupal has been around since 2001 and runs some large websites on the internet
Flexibility - Whether you need a basic website, a store or an ecommerce store, Drupal has the modules to help you expand easily
Drupal vs. WordPress, which is better?
There is no right answer to that question. Both Drupal and WordPress are widely supported and used content management systems that have the flexibility to build almost any kind of website. Arvixe also offers
WordPress hosting
.
Testimonials from Real Arvixe Drupal Users:
Customer Testimonials
But i think Arvixe is much better.
Ahmed
nixals.com
09/05/2013





It is so far the best hosting service.
ciamita
superfemei.net
05/13/2013





I was hosting my site (asp.net-based) with a competitor for over two years until I ventured into php...
Adeiza Yahaya
plainmatri...
01/07/2014





I'm a lifelong arvixe customer. I wouldn't dream of switching. Anyone who will stay on the phone re...
Adam
activeemploy.com
06/11/2014





Great .Net hosting at an amazing price - cannot find similar value anywhere else!
Kevin
computerqueen.net
08/04/2014