Testimonials from Real Arvixe Drupal Users:
Customer Testimonials
Great Web Hosting Services
VIRTUAL DESK SOLUTION
www.arvixe.com
11/11/2014





I am not sure who I would be host with if not Arvixe. I have what I need with Arvixe and haven't ne...
Brett
brettski.com
07/15/2013





I really liked the experience with Arvixe. I like free unlimited sub-domains feature. I am renewing ...
maneesh
maneeshmoota.com
09/30/2013





Being able to connect with someone right away on the phone is really important to my business.Than...
Laura
landcoasta...
07/08/2013





After making my research with developers /friends and on the web i gut you as my host as I think yo...
Dana
www.arvixe.com
06/04/2013





Don't Take Our Word Our Drupal Hosting is the Best:

84%





4.75 / 5
Rated by 37 customers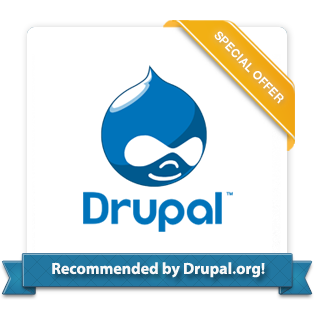 Drupal Hosting

FAQ What Is Drupal?

Drupal is one of the larger open source website content management frameworks. With an active community, Drupal is a good choice when building a website needing a CMS.

What are the advantages of Drupal?

There are a few things that make Drupal a good website content management system:
Active Community - Ensures you can get help for common problems
Powerful Framework - Drupal has been around since 2001 and runs some large websites on the internet
Flexibility - Whether you need a basic website, a store or an ecommerce store, Drupal has the modules to help you expand easily
Drupal vs. WordPress, which is better?
There is no right answer to that question. Both Drupal and WordPress are widely supported and used content management systems that have the flexibility to build almost any kind of website. Arvixe also offers
WordPress hosting
.
Testimonials from Real Arvixe Drupal Users:
Customer Testimonials
Ticket support is excellent!
Richard
jracing.org
08/01/2013





Arvixe is one of the best. quick hosting, great control panel, great support and great price. highly...
Franc
coordinate...
10/16/2014





I am always happy of UNLIMITATION in Arvixe.com :)
Mehrdad
codesells.com
09/13/2013





I've had 3 providers in the past and your uptime and fast customer support has been the best I have ...
Dan
setmyscheduler.com
09/12/2013





i have had stellar service with technical issues, prices are excellent, storage is awesome, and the ...
K D
wyorn.org
07/19/2013