Testimonials from Real Arvixe Drupal Users:
Customer Testimonials
I just love hosting with Arvixe. I never faced any downtime, publishing website is super easy, fast ...
Abhishek
jamessnowp...
10/16/2014





Keep up the good work!
Rhiannon
rhiannonlouve.com
10/13/2014





Great host. Excellent prices and services. A hundred times better then any Brazilian hosting.
Rodrigo
gosoftwares.com.br
10/11/2014





I am a newer web developer and was referred to Arvixe by very experienced developers who highly reco...
Adele
mindlily.com
10/10/2014





The control panel is simple and straightforward. Finding answers in the knowledge base is pretty si...
Kathy-Lynne
kathy-lynn...
10/09/2014





Don't Take Our Word Our Drupal Hosting is the Best:

84%





4.75 / 5
Rated by 37 customers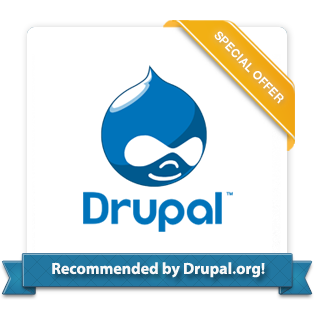 Drupal Hosting

FAQ What Is Drupal?

Drupal is one of the larger open source website content management frameworks. With an active community, Drupal is a good choice when building a website needing a CMS.

What are the advantages of Drupal?

There are a few things that make Drupal a good website content management system:
Active Community - Ensures you can get help for common problems
Powerful Framework - Drupal has been around since 2001 and runs some large websites on the internet
Flexibility - Whether you need a basic website, a store or an ecommerce store, Drupal has the modules to help you expand easily
Drupal vs. WordPress, which is better?
There is no right answer to that question. Both Drupal and WordPress are widely supported and used content management systems that have the flexibility to build almost any kind of website. Arvixe also offers
WordPress hosting
.
Testimonials from Real Arvixe Drupal Users:
Customer Testimonials
Excellent Customer Support
Jim
atlantapozguys.org
10/14/2014





Arvixe's customer service is in one word: "Mind-Blowing". NEW USER INTRODUCTION-----------------...
Hafiz
bibisquint...
10/08/2014





Compared to another hosting company I use, Arvixe has been amazing in terms of performance and servi...
Mark
mvsdev.com
10/09/2014





my web site wouldn't be so far along if it wasn't for customer support operator Chris. Your support ...
Josh
built2rail...
10/07/2014





After dealing with three incompetent web hosts finding Arvixe has been such a relief! Your support m...
Michael
suijurisme.com
10/05/2014