Testimonials from Real Arvixe Drupal Users:
Customer Testimonials
I switched from another server because of consistent downtime and poor customer service. I have bee...
S
nycculturist.com
03/21/2015





A great service, good rates and great cs help.
George
colthost.com
01/01/2014





Great, reliable service. Thanks!
Jeffrey
goalscoreg...
06/13/2013





Arvixe is the best hosting. This is my first and never tried other because, I really like Arvixe! Th...
sagar
www.arvixe.com
09/20/2014





Service has improved constantly since I started using Arvixe. You give me no reason to even think a...
Kevin
www.arvixe.com
09/09/2013





Don't Take Our Word Our Drupal Hosting is the Best:

84%





4.75 / 5
Rated by 37 customers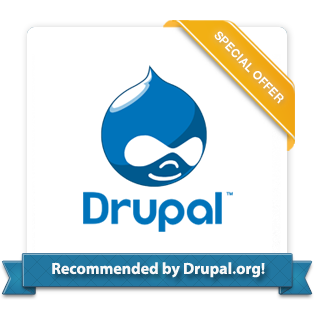 Drupal Hosting

Features

As a member of the Drupal community, Arvixe is dedicated to your Drupal hosting needs. Here are some of the features that set us apart for Drupal Web Hosting:
Optimized Drupal Hosting Environment - Built for Scale, Security, and Speed!
Pre-Installed and Pre-Configured Drupal - Let us do the heavy lifting and get Drupal installed for you!
Drupal Hosting That Scales - Shared, VPS, Dedicated and Cloud Hosting available
24/7 US based Managed Drupal Hosting Support - We have experts in both Drupal and Hosting!
International Data Centers - Host your Drupal site around the world for faster access
Testimonials from Real Arvixe Drupal Users:
Customer Testimonials
After having come across the LIVE experience since almost a year with Arvixe Servers, its simply nea...
Certansia
mymadhwa.com
04/29/2013





I've used a number of other web hosting companies & they were all rubbish, some of the stories I cou...
Roger
rogerwhitcomb.com
02/12/2014





I've been hosted on 1and1, GoDaddy, and a few others and none of them have given me as satisfactory ...
Christina
artoffail.org
07/03/2013





Arvixe has been great, I've had several sites with other hosts but you have provided me with the bes...
Lonnie
dealgeeks.net
12/06/2013





I was referred to you by a friend of mine, and I have to say I'm quite impressed. The price can't b...
Greg
hyperpowered.com
05/26/2013