Testimonials from Real Arvixe Drupal Users:
Customer Testimonials
Overall Arvixe is Awesome. I have been with numerous web hosting over the last 10 years and by far t...
demarrio
blempso.org
08/24/2014





We have had a great experience and have already recommended Arvixe to our clients.
Erin
gotech4u.com
08/18/2014





My experience with Arvixe has been very positive because everything on my website has worked great w...
George
georgesimp...
08/17/2014





After some research, I picked Arvixe to host my Oxwall membership site. I'm very happy with how effo...
Robin
writershamlet.com
08/16/2014





About Arvixe, they never break a promise! I think this is the best hosting company I ever found wher...
Nasir Uddin
jewelspack.com
08/11/2014





Don't Take Our Word Our Drupal Hosting is the Best:

84%





4.75 / 5
Rated by 37 customers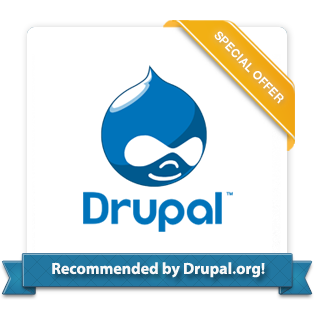 Drupal Hosting Reviews
We at Arvixe pride ourselves on our dedication to quality and affordability when it comes to Drupal Hosting. As a practice to keep us running at a high level, we ask our customers to review their hosting services with us. We share these reviews publicly, whether they are good or bad!
Great .Net hosting at an amazing price - cannot find similar value anywhere else!
08/04/2014
Kevin
computerqueen.net





I found Arvixe about 7 years ago and I've never been unhappy and never looked back. I've also recom...
07/30/2014
Johnathan
openhandsb...





I've only been using your services for a month but I'm very impressed with the ease of setup and the...
07/25/2014
Glenda
p2design.p...





Testimonials from Real Arvixe Drupal Users:
Customer Testimonials
Great support, very helpful and polite people!Good for you.
Manuel
grupogadi.com
08/11/2014





Great service guys specially customer support is best. I had some issues in start and support provid...
Syed
syedshahid.com
08/10/2014





Fast, friendly service - this is the only hosting company I want to use.
Faroouqe
ragefootball.com
08/08/2014





You guys ROCK! Keep up the awesomeness!
Stephen
willharms.com
08/10/2014





Definitely the best hosting platform I can find. The service bundle is great. Technical support is b...
Marco
codeanima.com
08/05/2014