Testimonials from Real Arvixe Joomla Users:
Customer Testimonials
Arvixe has provide me with exceptional support; both technical and account related. Arvixe staff we...
Mark
streetviewfunny.com
09/06/2013





Since I have hosted my website on Arvixe, I am very happy with the services they offered. The only t...
Gabriel Henrique
www.arvixe.com
02/08/2014





i have had stellar service with technical issues, prices are excellent, storage is awesome, and the ...
K D
wyorn.org
07/19/2013





I have been a customer since a year, and am very pleased/satisfied with the services offered. Very r...
Ashutosh
ashutoshti...
01/09/2014





I've used a number of other web hosting companies & they were all rubbish, some of the stories I cou...
Roger
rogerwhitcomb.com
02/12/2014





Don't Take Our Word Our Joomla Hosting is the Best:

84%





4.75 / 5
Rated by 37 customers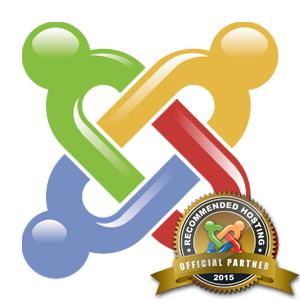 Joomla

Web Hosting

Joomla is an award-winning content management system (CMS), which enables you to build websites and powerful online applications. Many aspects, including its ease-of-use and extensibility, have made Joomla the most popular website softwares available. Best of all, Joomla is an open source solution that is freely available to everyone. We have fine tuned our web hosting just for Joomla.

Here are some reasons why Joomla Web Hosting from Arvixe is for you -
Security and Performance Specifically for Joomla - Keep hackers and spammers away!
Flexible hosting services to grow with your Joomla website - Shared, VPS, Dedicated and Cloud Hosting available
24/7 US based Managed Joomla Hosting Support - Techs that understand not only hosting, but Joomla as well!
Testimonials from Real Arvixe Joomla Users:
Customer Testimonials
I like arvixe services.
mukesh
sarkarinau...
07/17/2013





Arvixe provides what I need in a hosting company, does not try to sell me something else with each c...
Paul
johnsonville.org
09/03/2013





For the price and services offered, especially for Windows hosting, I cannot find a better provider ...
Robert
boysum.com
07/08/2013





Arvixe have the best relation price/quality that i've found. They have European servers, that are mo...
Gonçalo
g-santos.n...
05/05/2014





i received every week email that help me understand many feature and also learn more about web compo...
Ejaz
soil36radio.com
10/23/2014