Testimonials from Real Arvixe Joomla Users:
Customer Testimonials
Great company, Great service.
Dennis
skyriv.com
03/22/2014





You cannot beat the price for the seemingly endless features offered by Arvixe.
Emmanuel
emmanuelza...
04/25/2014





Although I haven't been with Arvixe very long, I am already pleased by the ease with which I can man...
Earl
sipoeb.com
04/15/2014





Phone support was laid back yet effective. I don't consider myself a pro and Support made me feel my...
Mathieu
mathieuarcand.com
07/12/2013





I have chosen Arvixe because of the good responds in the Internet, and I'm not disappointed. I like ...
Maksym
comstudies.org
09/08/2014





Don't Take Our Word Our Joomla Hosting is the Best:

84%





4.75 / 5
Rated by 37 customers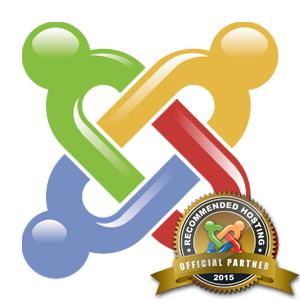 Joomla

Web Hosting

Joomla is an award-winning content management system (CMS), which enables you to build websites and powerful online applications. Many aspects, including its ease-of-use and extensibility, have made Joomla the most popular website softwares available. Best of all, Joomla is an open source solution that is freely available to everyone. We have fine tuned our web hosting just for Joomla.

Here are some reasons why Joomla Web Hosting from Arvixe is for you -
Security and Performance Specifically for Joomla - Keep hackers and spammers away!
Flexible hosting services to grow with your Joomla website - Shared, VPS, Dedicated and Cloud Hosting available
24/7 US based Managed Joomla Hosting Support - Techs that understand not only hosting, but Joomla as well!
Testimonials from Real Arvixe Joomla Users:
Customer Testimonials
Excellent support and services. Have tried any hosting services so far, but Arvixe is the best of it...
Arjuno
www.arvixe.com
05/01/2014





Been with you guys for a while now and have no complaints at all. Tech support has been great. Keep ...
Patrick
precisions...
07/29/2013





Arvixe has excellent Plans of services, good prices, so i am very happy with this company
Roberto
juiciooral.mx
04/28/2013





Everything has gone really well - nothing is too much trouble for you and everyone is very polite to...
Stephen
webwand.com
07/13/2013





advice is just right what I need , large bandwidth, 99% availability, fast customer service, no com...
Bonfanti
distri-tech.com
12/13/2013