Testimonials from Real Arvixe Joomla Users:
Customer Testimonials
I have used your hosting for like 7 months and i am totally satisfied with the pricing and the servi...
udaya
iqssoftwares.com
05/06/2013





I am hosting 3 sites (1 e-commerce, 1 high traffic, 1 pet project) on ARVIXE and I am pleased to rep...
IOANNIS
epaggelmaties.com
06/16/2013





Arvixe expanded quickly and this worried me as I started experiencing more downtime. However, I mus...
Nick
zeitgeistm...
04/17/2013





Arvixe is the best hosting in the world, nice service, low price, great page speed.My site www.appl...
Rosyana
www.arvixe.com
05/08/2014





Arvixe Has been great with minimal down time.I transferred my business to Arvixe when other compan...
Joe
joeklein.cc
05/14/2014





Don't Take Our Word Our Joomla Hosting is the Best:

84%





4.75 / 5
Rated by 37 customers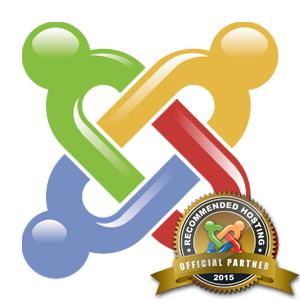 Joomla

Web Hosting

Joomla is an award-winning content management system (CMS), which enables you to build websites and powerful online applications. Many aspects, including its ease-of-use and extensibility, have made Joomla the most popular website softwares available. Best of all, Joomla is an open source solution that is freely available to everyone. We have fine tuned our web hosting just for Joomla.

Here are some reasons why Joomla Web Hosting from Arvixe is for you -
Security and Performance Specifically for Joomla - Keep hackers and spammers away!
Flexible hosting services to grow with your Joomla website - Shared, VPS, Dedicated and Cloud Hosting available
24/7 US based Managed Joomla Hosting Support - Techs that understand not only hosting, but Joomla as well!
Testimonials from Real Arvixe Joomla Users:
Customer Testimonials
Solid hosting all around. I've enjoyed consistent service and excellent support from Arvixe for 5 ye...
Ben
benkrejci.com
09/25/2013





Ever since i joined Arvixe a few years ago, i've been very pleased with their service and features. ...
Roman
biasicatani.com
06/26/2014





Hey Arvixe.. You are very important company in my life. I have built my first website on your servic...
MUHAMMED
muhammedkose.com
11/20/2013





I like the fact that your support team has the ability to just get things done. All calls ar address...
Biren
asluniforms.com
06/24/2013





I have used several other hosting services and have to say I will be migrating my domains from other...
Joseph
titerrific.com
10/02/2014