Testimonials from Real Arvixe Joomla Users:
Customer Testimonials
I really had a great experience, I transferred from another host provider and had a few headaches ge...
Javier
digitalspo...
11/25/2013





I am very happy with Arvixe. I had a few problems the first 6 month I was running my site on your se...
perry
starstudiomodels.com
01/09/2014





Arvixe Team, I am very happy that I have chosen you for my business...You provide such great servi...
Paresh
kiranmobile.com
06/27/2013





After years of using another large company for hosting, we switched to Arvixe a few years ago. The p...
Diane
wingerbookstore.com
06/09/2013





I've been with Arvixe for a couple of years. Fuss-free and responsive are my observations so far. ...
Alex
houseofleong.com
05/07/2013





Don't Take Our Word Our Joomla Hosting is the Best:

84%





4.75 / 5
Rated by 37 customers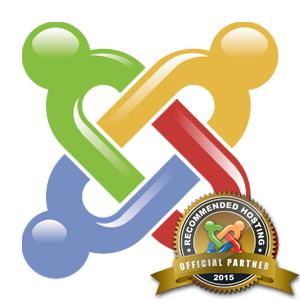 Joomla

Web Hosting

Joomla is an award-winning content management system (CMS), which enables you to build websites and powerful online applications. Many aspects, including its ease-of-use and extensibility, have made Joomla the most popular website softwares available. Best of all, Joomla is an open source solution that is freely available to everyone. We have fine tuned our web hosting just for Joomla.

Here are some reasons why Joomla Web Hosting from Arvixe is for you -
Security and Performance Specifically for Joomla - Keep hackers and spammers away!
Flexible hosting services to grow with your Joomla website - Shared, VPS, Dedicated and Cloud Hosting available
24/7 US based Managed Joomla Hosting Support - Techs that understand not only hosting, but Joomla as well!
Testimonials from Real Arvixe Joomla Users:
Customer Testimonials
I really appreciate Arvixe's dedication to offering an exceptional hosting experience. The options ...
Steve
ccc-nl.org
10/10/2013





I have always been impressed by the tech team and customer assistance. They always go the extra mil...
Debra
www.arvixe.com
03/10/2014





I am new to Arvixe and am very satisfied thus far. Their prices were very reasonable and their servi...
Danielle
whatswitch...
03/11/2015





Arvixe is a fantastic company! I have been through a few hosts, and I'm finally willing to settle on...
James
weiluen.com
08/28/2013





ARVIXE vps are best hosting !
Theshan
tupwebs.net
01/27/2015