Testimonials from Real Arvixe Joomla Users:
Customer Testimonials
Been with you guys for a while now and have no complaints at all. Tech support has been great. Keep ...
Patrick
precisions...
07/29/2013





Your service & support is very nice. Now I'm able to think any other service provider. 100% Happy fo...
parveen
seoexpertplans.com
12/09/2013





Since I have been with Arvixe, I have not had any bad experience at all. The customer service help s...
Joerg
coromandel...
06/03/2013





I'm recommending all my friends arviex for reliable, supportive, good web hosting service.
Kumaresan
counterbolt.com
05/20/2013





I used to be with Purely Hosting, and their customer support was diabolica;. Also their servers were...
Rob
testify2love.com
03/29/2014





Don't Take Our Word Our Joomla Hosting is the Best:

84%





4.75 / 5
Rated by 37 customers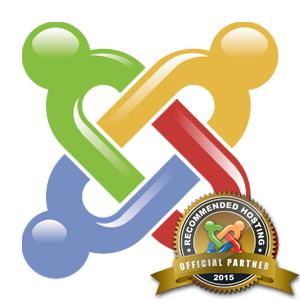 Joomla

Web Hosting

Joomla is an award-winning content management system (CMS), which enables you to build websites and powerful online applications. Many aspects, including its ease-of-use and extensibility, have made Joomla the most popular website softwares available. Best of all, Joomla is an open source solution that is freely available to everyone. We have fine tuned our web hosting just for Joomla.

Here are some reasons why Joomla Web Hosting from Arvixe is for you -
Security and Performance Specifically for Joomla - Keep hackers and spammers away!
Flexible hosting services to grow with your Joomla website - Shared, VPS, Dedicated and Cloud Hosting available
24/7 US based Managed Joomla Hosting Support - Techs that understand not only hosting, but Joomla as well!
Testimonials from Real Arvixe Joomla Users:
Customer Testimonials
Thanks for the great service that you offer
Fecioru
lizard2013.com
07/31/2013





Miles better than my previous hosting company ixwebhosting Keep up the good work!
Simon
sointeract...
08/17/2013





To Expound on Answer #3, I think the reseller prices are a little high, but other than that, I think...
Anthony
www.arvixe.com
10/14/2013





For Windows based hosting, Arvixe does a phenomenal job of offering a great value over some of the l...
Thomas
tjswebsolutions.com
10/28/2013





We couldn't be happier with Arvixe's ASP offerings. We have an in house developer creating a new web...
Christian
sahstockst...
12/08/2014