Testimonials from Real Arvixe Joomla Users:
Customer Testimonials
Arvixe is the best web hosting in the worldThey are unique and they have the best services I own m...
Sylejman
www.arvixe.com
04/24/2014





I have been with your company now about a year and a half, and have had nothing but outstanding supp...
David
faithbook777.com
09/15/2013





Since moving to Arvixe we have had no down time and no problems. We had frequent issues with our pre...
Lisa
inflationdata.com
07/03/2014





Your service is great. Used for almost a year now and never had a better experience.
Radu
swordsfight.com
09/14/2013





It is a good experience with arvixe ...still smiling.
Alex
kilex-tz.com
09/28/2014





Don't Take Our Word Our Joomla Hosting is the Best:

84%





4.75 / 5
Rated by 37 customers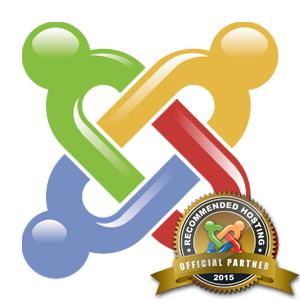 Joomla Hosting

FAQ What Is Joomla?

Joomla is on of the more popular content management softwares on the web. It allows you to quickly and easily start a website with very little technical knowledge by providing an administration panel to manage the website.

How long will it take to install Joomla?

With a hosting account from Arvixe, Joomla can automatically be installed for you once your hosting services have been activated. This normally happens in less than an hour.

Joomla vs. WordPress, which is better?

That is really up to individual preference. Both Joomla and WordPress are widely used content management systems and have active communities behind them to support you. Arvixe also offers

managed WordPress hosting

in the event you want to try it, you can always switch out for Joomla at any time.
Testimonials from Real Arvixe Joomla Users:
Customer Testimonials
Everything has gone really well - nothing is too much trouble for you and everyone is very polite to...
Stephen
webwand.com
07/13/2013





I was with Crazy Domains but they have very poor customer support. I had some initial issues with m...
John
www.arvixe.com
01/03/2014





I have tried several hosting providers since 2004, but i never been satisfied till i subscribed to A...
Henry
cosmicwaveph.com
04/29/2014





I came to you from GoDaddy, after they proved too unstable for me. You guys have been rock solid, an...
Adam
antidumb.com
11/20/2013





Thank you very much for a great and highly affordable hosting service! I have never found any other ...
Thor Eric VÃ¥gen
www.arvixe.com
06/03/2013