Testimonials from Real Arvixe Joomla Users:
Customer Testimonials
Just the Best!
Cristian Mario
www.arvixe.com
10/12/2013





i have had stellar service with technical issues, prices are excellent, storage is awesome, and the ...
K D
wyorn.org
07/19/2013





For the price and services offered, especially for Windows hosting, I cannot find a better provider ...
Robert
boysum.com
07/08/2013





I inherited godaddy accounts when I started at were I work. These account were paid 5 years in advan...
Scott
gdtlab.com
12/20/2013





After testing with multiple Hosting, Arvixe provides us with a huge range in order to be able to pub...
Giovanni
masterdocu...
10/17/2013





Don't Take Our Word Our Joomla Hosting is the Best:

84%





4.75 / 5
Rated by 37 customers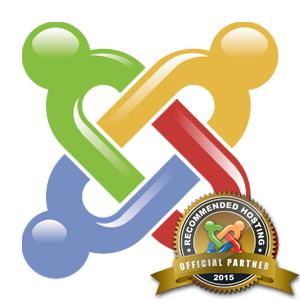 Joomla Hosting

FAQ What Is Joomla?

Joomla is on of the more popular content management softwares on the web. It allows you to quickly and easily start a website with very little technical knowledge by providing an administration panel to manage the website.

How long will it take to install Joomla?

With a hosting account from Arvixe, Joomla can automatically be installed for you once your hosting services have been activated. This normally happens in less than an hour.

Joomla vs. WordPress, which is better?

That is really up to individual preference. Both Joomla and WordPress are widely used content management systems and have active communities behind them to support you. Arvixe also offers

managed WordPress hosting

in the event you want to try it, you can always switch out for Joomla at any time.
Testimonials from Real Arvixe Joomla Users:
Customer Testimonials
arvixe rocked in domain and hosting competition era.Arvixe dosen't taken any time to shortout my pr...
Khabar
www.arvixe.com
06/04/2013





We have only been with Arvixe a couple of months, while this is not enough time to fairly commend or...
Todd
www.arvixe.com
06/03/2013





I have been a customer since a year, and am very pleased/satisfied with the services offered. Very r...
Ashutosh
ashutoshti...
01/09/2014





Used Hostgator before I switched over to Arvixe, and I have to say I'm mighty impressed! ;) I've had...
Bjørnar
www.arvixe.com
03/10/2014





I love the Live Chat feature, it makes sorting out problems so much quicker! Please don't get rid of...
Mary
mykocoro.com
07/07/2013