Testimonials from Real Arvixe Joomla Users:
Customer Testimonials
Very great services. I'm very happy with everything.
Michelle
www.arvixe.com
12/23/2013





I'd been with WebHost4Life for several years. Our site needs are not great, so what we had was fine...
Ronald
redeemersatx.com
07/24/2013





Over the past few months, I've recommended Arvixe to half a dozen friends. I started Cincinnati's fi...
Richard
rightspeech.org
10/14/2013





I have been part of the Arvixe Family from past 8 months. And never it has let me down, awesome serv...
Rohit
campuskarma.org
05/24/2013





I am a new customer with Arvixe and being technically challenged I had great difficulty transferring...
Claire
xfitlove.com
03/21/2014





Don't Take Our Word Our Joomla Hosting is the Best:

84%





4.75 / 5
Rated by 37 customers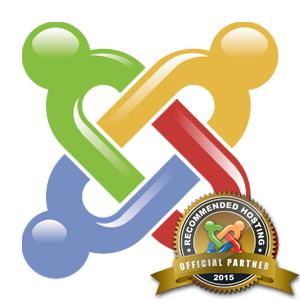 Joomla Hosting

FAQ What Is Joomla?

Joomla is on of the more popular content management softwares on the web. It allows you to quickly and easily start a website with very little technical knowledge by providing an administration panel to manage the website.

How long will it take to install Joomla?

With a hosting account from Arvixe, Joomla can automatically be installed for you once your hosting services have been activated. This normally happens in less than an hour.

Joomla vs. WordPress, which is better?

That is really up to individual preference. Both Joomla and WordPress are widely used content management systems and have active communities behind them to support you. Arvixe also offers

managed WordPress hosting

in the event you want to try it, you can always switch out for Joomla at any time.
Testimonials from Real Arvixe Joomla Users:
Customer Testimonials
Love Arvixe.
Troy
biblocality.com
07/23/2013





Appreciate fast response to emails. I am the definition of newbie. Zero website or coding experienc...
Christina
8thdeadlysin.com
05/04/2013





I have used Arvixe many times and always found the hosting to be reliable and affordable. My audienc...
Nicholas
aethericgames.com
05/16/2014





I love the live chat to resolve problems that I have quickly and support keeps doing a great job. T...
Andrew
www.arvixe.com
07/23/2013





I called in when I switched to your company for hosting and set-up assistance. My experience with y...
Drea
www.arvixe.com
10/26/2013