Testimonials from Real Arvixe Joomla Users:
Customer Testimonials
I know I can trust your web hosting.
Alan
casadipia.com
09/26/2013





I am a newer web developer and was referred to Arvixe by very experienced developers who highly reco...
Adele
mindlily.com
10/10/2014





thx for the service, i ve send all my clients to you cause you are reliable, keep it up!
herve
fpvnews.com
06/06/2013





The hosting packages are just wonderful as per my need and would definitely recommend my friends to ...
Anilkumar
estudyweb.com
09/08/2013





Arvixe offered so much more than I was expecting from a web hosting company. The interface is self-e...
Bumsung
global-labor.com
02/07/2014





Don't Take Our Word Our Joomla Hosting is the Best:

84%





4.75 / 5
Rated by 37 customers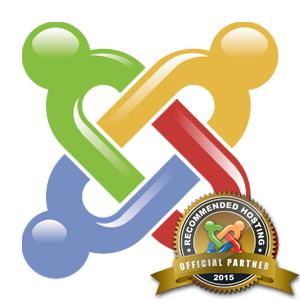 Joomla Hosting

FAQ What Is Joomla?

Joomla is on of the more popular content management softwares on the web. It allows you to quickly and easily start a website with very little technical knowledge by providing an administration panel to manage the website.

How long will it take to install Joomla?

With a hosting account from Arvixe, Joomla can automatically be installed for you once your hosting services have been activated. This normally happens in less than an hour.

Joomla vs. WordPress, which is better?

That is really up to individual preference. Both Joomla and WordPress are widely used content management systems and have active communities behind them to support you. Arvixe also offers

managed WordPress hosting

in the event you want to try it, you can always switch out for Joomla at any time.
Testimonials from Real Arvixe Joomla Users:
Customer Testimonials
For Windows based hosting, Arvixe does a phenomenal job of offering a great value over some of the l...
Thomas
tjswebsolutions.com
10/28/2013





I have never had any issue that are not resolved by the support guys. and i really mean it. I made t...
Yasir
www.arvixe.com
06/10/2013





I had used few web hosting providers before but since I am with Arvixe, I do not want to waste my ti...
Dien
stretchya.com
01/08/2014





I used to develop in php, but when I switched to asp.net, I needed a windows server. Arvixe was the ...
Eric
neptunecentury.net
10/13/2013





I just want to thank you all for the great service!
Diego
diegostrobelt.com
08/13/2013