Testimonials from Real Arvixe Joomla Users:
Customer Testimonials
You guys rock! I can't believe how little you charge for what you provide. Superior uptime too. I wi...
Gerald
e911systems.net
06/13/2013





Just works. Great service. Great price.
Andrew
wmdevserver.com
01/23/2015





Great services and very reasonable prices, especially looking everything provided!
Kevin
aylavsmylife.com
10/24/2014





I cannot tell you how much I have actually enjoyed moving 99% of my hosting to you guys. The stabil...
Michael
mpystudio.com
03/04/2014





I have been using your service for almost a year now and I have no complaints whatsoever,very good s...
James
victorian-foods.com
09/20/2014





Don't Take Our Word Our Joomla Hosting is the Best:

84%





4.75 / 5
Rated by 37 customers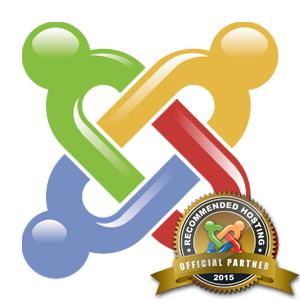 Joomla Hosting

FAQ What Is Joomla?

Joomla is on of the more popular content management softwares on the web. It allows you to quickly and easily start a website with very little technical knowledge by providing an administration panel to manage the website.

How long will it take to install Joomla?

With a hosting account from Arvixe, Joomla can automatically be installed for you once your hosting services have been activated. This normally happens in less than an hour.

Joomla vs. WordPress, which is better?

That is really up to individual preference. Both Joomla and WordPress are widely used content management systems and have active communities behind them to support you. Arvixe also offers

managed WordPress hosting

in the event you want to try it, you can always switch out for Joomla at any time.
Testimonials from Real Arvixe Joomla Users:
Customer Testimonials
My experience with Arvixe has been incredible. It is very much appreciated to have a solid ISP in m...
Todd
pomeroywv.com
11/21/2014





Arvixe have provided me with a brilliant site, which ensure speed and security at all times. I have ...
Jonathan
jstewartmusic.com
12/21/2013





Used Hostgator before I switched over to Arvixe, and I have to say I'm mighty impressed! ;) I've had...
Bjørnar
www.arvixe.com
03/10/2014





Your email follow up and support is fantastic - quick and on point. Thumbs up!
Jude
idonhost.com
11/15/2013





I Love the Tech Support. They actually know what they are talking about.
Jack
newfappening.com
02/10/2015