Testimonials from Real Arvixe Joomla Users:
Customer Testimonials
Arvixe's support team is actually aggressive about following up on inquires and assisting customers.
Robert
www.arvixe.com
09/09/2013





I'm tremendously happy with Arvixe. I stumbled upon it because I received a free year's hosting when...
Abhishek
dilithium.us
04/30/2014





Arvixe is by far the best hosting company on the market today. Their support far surpasses expectati...
Paul
mustangnews.net
07/31/2013





I am a new customer with Arvixe and being technically challenged I had great difficulty transferring...
Claire
xfitlove.com
03/21/2014





my web site wouldn't be so far along if it wasn't for customer support operator Chris. Your support ...
Josh
built2rail...
10/07/2014





Don't Take Our Word Our Joomla Hosting is the Best:

84%





4.75 / 5
Rated by 37 customers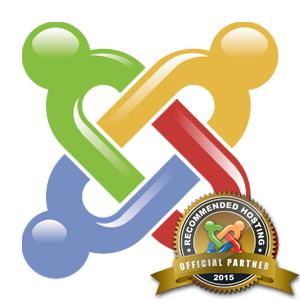 Joomla Hosting

FAQ What Is Joomla?

Joomla is on of the more popular content management softwares on the web. It allows you to quickly and easily start a website with very little technical knowledge by providing an administration panel to manage the website.

How long will it take to install Joomla?

With a hosting account from Arvixe, Joomla can automatically be installed for you once your hosting services have been activated. This normally happens in less than an hour.

Joomla vs. WordPress, which is better?

That is really up to individual preference. Both Joomla and WordPress are widely used content management systems and have active communities behind them to support you. Arvixe also offers

managed WordPress hosting

in the event you want to try it, you can always switch out for Joomla at any time.
Testimonials from Real Arvixe Joomla Users:
Customer Testimonials
I had used few web hosting providers before but since I am with Arvixe, I do not want to waste my ti...
Dien
stretchya.com
01/08/2014





I have my personal website hosted on Arvixe and I can tell you that until now they are the best when...
Andrei
asalic.com
07/22/2013





You guys are doing a great job with loads of services offered at attractive and competitive price te...
Mohammed
sprinkleweb.com
06/23/2013





I first heard of Arvixe webhosting when i was searching for a new hosting provider that could handle...
Spencer
coinmapsusa.com
02/18/2014





I have actually moved from WebHost4Life to GoDaddy to now your service and while I am still fairly n...
Michael
stokesbary.me
06/07/2013