Testimonials from Real Arvixe Joomla Users:
Customer Testimonials
It is important to get a fast response whenever there is a problem with the major marketing tool of ...
David
clearviewf...
03/17/2014





I know I can trust your web hosting.
Alan
casadipia.com
09/26/2013





¡You are so cool!
Alejandro
qualyserv.com.co
07/17/2014





Total satisfaction. I've only had a couple question are thinks I didn't understand. Arvixe to care o...
Dan
www.arvixe.com
06/07/2013





I Love the Tech Support. They actually know what they are talking about.
Jack
newfappening.com
02/10/2015





Don't Take Our Word Our Joomla Hosting is the Best:

84%





4.75 / 5
Rated by 37 customers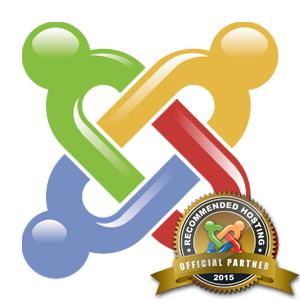 Joomla Hosting

FAQ What Is Joomla?

Joomla is on of the more popular content management softwares on the web. It allows you to quickly and easily start a website with very little technical knowledge by providing an administration panel to manage the website.

How long will it take to install Joomla?

With a hosting account from Arvixe, Joomla can automatically be installed for you once your hosting services have been activated. This normally happens in less than an hour.

Joomla vs. WordPress, which is better?

That is really up to individual preference. Both Joomla and WordPress are widely used content management systems and have active communities behind them to support you. Arvixe also offers

managed WordPress hosting

in the event you want to try it, you can always switch out for Joomla at any time.
Testimonials from Real Arvixe Joomla Users:
Customer Testimonials
My customer support experience with Arvixe has been great! I switched to Arvixe after being disappo...
Matthew
obdsoftware.net
11/26/2013





Arvixe has been great since I started hosting with you. I like the way you handle issues compared to...
JOSEPH
glitzplus.com
12/22/2013





I am very happy with the support I have received so far, as I am an inexperienced marketer, the assi...
Andrew
sexywebcambabes.net
08/26/2013





I just want to thank you all for the great service!
Diego
diegostrobelt.com
08/13/2013





I have tried other hosts but I have had many problems regarding the use of .net framework. Only with...
MASSIMINO
convivioge...
10/01/2014