Testimonials from Real Arvixe Joomla Users:
Customer Testimonials
MY Experience with Arvixe has been awesome. Great customer support, the technical support as well. A...
jonathan
www.arvixe.com
10/04/2013





My experience with Arvixe has been very positive because everything on my website has worked great w...
George
georgesimp...
08/17/2014





It's astounding that you have allowed me to host my band's (www.heavingsun.com) album on my hosting ...
Simon
idrinkirnbru.com
12/21/2013





Over the past few months, I've recommended Arvixe to half a dozen friends. I started Cincinnati's fi...
Richard
rightspeech.org
10/14/2013





Overall awesome, from great support to service offers"
Mihael
www.arvixe.com
06/20/2013





Don't Take Our Word Our Joomla Hosting is the Best:

84%





4.75 / 5
Rated by 37 customers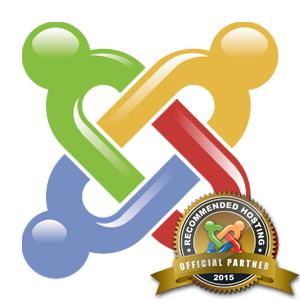 Joomla Hosting

FAQ What Is Joomla?

Joomla is on of the more popular content management softwares on the web. It allows you to quickly and easily start a website with very little technical knowledge by providing an administration panel to manage the website.

How long will it take to install Joomla?

With a hosting account from Arvixe, Joomla can automatically be installed for you once your hosting services have been activated. This normally happens in less than an hour.

Joomla vs. WordPress, which is better?

That is really up to individual preference. Both Joomla and WordPress are widely used content management systems and have active communities behind them to support you. Arvixe also offers

managed WordPress hosting

in the event you want to try it, you can always switch out for Joomla at any time.
Testimonials from Real Arvixe Joomla Users:
Customer Testimonials
It was great to know that Arvixe were there when I has a script problem and even checked and correct...
Michael
webadore.co.uk
10/22/2014





We have recommended Arvixe to dozens of our customers and all have experienced excellent results.
Mike
omnitermtest.com
04/22/2013





I have been with you for many years now and could not imagine going to another hoster. Thanks.
Bruce
tweedvalle...
01/08/2014





We enjoy the services offered by Arvixe. Customer support is stellar and fulfilling. We are happy ...
IT
pa-copos.org
11/22/2013





Greatest benefit to me is CPanel and automatic and timely script updates for my Wordpress and Piwigo...
John M.
bing-photo...
06/26/2013