Testimonials from Real Arvixe Joomla Users:
Customer Testimonials
Yesterday I called for some information on spam for the webmail and talked with Jeff. He was awesome...
Akilah
celestialh...
08/12/2013





I am very happy having my website hosted on Arvixe. I had never had a problem. Publishing it was a s...
Angel L
zitropcs.com
03/07/2014





You all rock - It took me know time to get my email back up and running after having been with Godad...
Richard
www.arvixe.com
06/23/2013





Arvixe is a fantastic company! I have been through a few hosts, and I'm finally willing to settle on...
James
weiluen.com
08/28/2013





I recently switched back to Arvixe from another registrant/ hoster and I can tell that your service ...
Luca
ahsubs.net
09/21/2014





Don't Take Our Word Our Joomla Hosting is the Best:

84%





4.75 / 5
Rated by 37 customers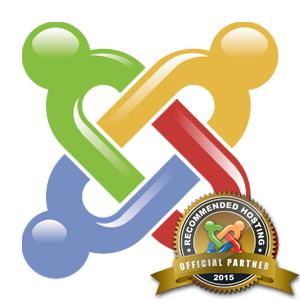 Joomla Hosting

FAQ What Is Joomla?

Joomla is on of the more popular content management softwares on the web. It allows you to quickly and easily start a website with very little technical knowledge by providing an administration panel to manage the website.

How long will it take to install Joomla?

With a hosting account from Arvixe, Joomla can automatically be installed for you once your hosting services have been activated. This normally happens in less than an hour.

Joomla vs. WordPress, which is better?

That is really up to individual preference. Both Joomla and WordPress are widely used content management systems and have active communities behind them to support you. Arvixe also offers

managed WordPress hosting

in the event you want to try it, you can always switch out for Joomla at any time.
Testimonials from Real Arvixe Joomla Users:
Customer Testimonials
I've changed from the US data center to the European data center recently. I was guided all the way ...
Wesley
meertens.info
01/04/2014





We've tried seveeral other hosting companies but found that Arvixe's overall package is far superior...
Ian
toners4u.co.uk
06/20/2013





Working with Arvixe has been a seemless experience. Thank you for that.
Firas
sagecontinent.com
12/29/2014





I have used a few different hosts for my website and so far you guys/gals have been the best. The sp...
Joseph
ftwsite.com
09/30/2014





I am a happy customer. Everything works like it should and when I did have a problem It was solved q...
Rip L
tekatlarge.org
03/11/2014