Testimonials from Real Arvixe Joomla Users:
Customer Testimonials
Arvixe has provided quality service to me for the past 3 years and I am confident to say that Ill be...
Russell
tobytiangco.com
12/10/2013





We @ OEI have picked Arvixe because of Value and their over all rating and customer testimonials. Ar...
Joseph
mykaraokeworld.com
05/08/2013





Thank you for your wide range hosting services!
Timur
www.arvixe.com
08/16/2013





I would like arvixe to off website development services that my company TMI Data inc. would provide ...
John
www.arvixe.com
11/07/2013





very happy with the service and the hosting, relatively fast solution of the problems and magnificen...
Vedran
codebasepr...
06/08/2013





Don't Take Our Word Our Joomla Hosting is the Best:

84%





4.75 / 5
Rated by 37 customers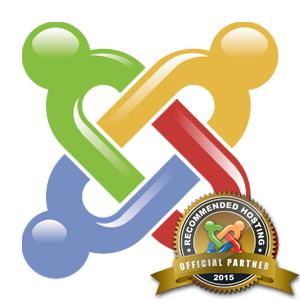 Joomla Hosting

Features

Arvixe is committed to being your only choice for Joomla hosting. Check out some of the features that set us apart for Joomla:
Custom Joomla Hosting Environment - Built for Speed, Security, and Scale!
Pre-Installed and Pre-Configured Joomla with your hosting - Save time and effort doing the basics we can handle for you!
Joomla Hosting That Grows With Your - Shared, VPS, Dedicated and Cloud Hosting available
24/7 US based Managed Joomla Hosting Support - Our techs are very familiar with Joomla as well as hosting!
International Data Centers - Host your Joomla site where you need it most
Testimonials from Real Arvixe Joomla Users:
Customer Testimonials
So far I am very happy, you guys are always helpful and friendly and have been very patient with me ...
David
vanityoak.com
03/05/2014





Arvixe is the best hosting in the world, nice service, low price, great page speed.My site www.appl...
Rosyana
www.arvixe.com
05/08/2014





I sincerely love arvixe ,i am hosting the oxwall platform on arvixe and the services are great.Thank...
Donald
cgpadis.com
01/11/2015





Arvixe has gone far beyond what I expected from any web host. Simple interface, fast connection, and...
Matt
www.arvixe.com
11/28/2014





I had a lot of questions and problems when starting up my website since I'm not tech savvy at all. B...
Catalin
peacefuley...
07/02/2013