Testimonials from Real Arvixe Joomla Users:
Customer Testimonials
Thank you Arvixe for hosting my business website!
Michał
citylex.in
09/30/2014





I checked many web hosting companies. I founded Arvixe hosting very great for me. I will refer my fr...
Waqar
funnyimage...
09/29/2014





The SQL Server are excellent resources offered at a competitive price.
Walter
pecanoweb.com
09/28/2014





We have used several hosting companies for our websites and I can honestly say that not one of those...
Judy
i-trafik.com
09/28/2014





I found Arvixe very user friendly domain providers. I am a UI Developer and I know what the User Exp...
Bhaumik
empmanager...
09/28/2014





Don't Take Our Word Our Joomla Hosting is the Best:

84%





4.75 / 5
Rated by 37 customers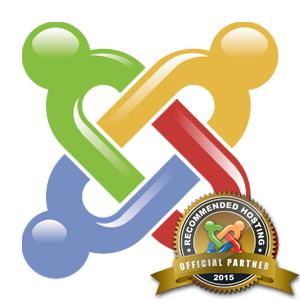 Joomla Hosting

Reviews

Arvixe prides itself on our high quality and affordable Joomla Hosting. We send surveys to our customers to get feedback on a regular basis. Below are a few reviews of our hosting services. These are real reviews sent to us.

The support team is so fast and very kind for noobs like me.

09/22/2014

Michael Edvard

tarikgan.o...





You are great, been with you for years, referred friends, keep going!
09/22/2014
Sebastian
wolfbird.com





I recently switched back to Arvixe from another registrant/ hoster and I can tell that your service ...
09/21/2014
Luca
ahsubs.net





Testimonials from Real Arvixe Joomla Users:
Customer Testimonials
Thanks, You guys are great, Had a very pleasant experience I was earlier with Godaddy. It was too co...
Ratnakar
getnetstats.com
09/27/2014





Arvixe is the best find for my hosting needs. Apart from its services, I am more than happy with the...
Malik
38dollarlogo.com
09/27/2014





I just wanted to say thank you for the stand-up service. I had an issue a couple of months back and ...
kelly
knoxware.org
09/27/2014





It is a good experience with arvixe ...still smiling.
Alex
kilex-tz.com
09/28/2014





I find customer service is the BIG PLUS about using arvixe, without excellent customer service any b...
Karl
michaelwalkeradv.com
09/30/2014