Testimonials from Real Arvixe Joomla Users:
Customer Testimonials
I have been doing hosting reviews over 100+ popular hosts since 2008. Arvixe is our top recommendat...
Kerry
webhostpark.com
05/06/2013





Arvixe is great. They have a responsive costumer support team that communicates well and can explai...
Chuck
cosplayers...
08/23/2013





I particularly liked the fact that I was able to reopen my ticket. I was ill for a week after I post...
Alexander
alexbenns.com
12/20/2014





An excellent service, great prices and wonderful staff. Always able to help and provide advice - wou...
Mark
naughtyfivers.com
09/03/2013





Very good customer service and education from most representatives, excellent prices. I am an educa...
Anne
hemsleymic...
02/06/2014





Don't Take Our Word Our Joomla Hosting is the Best:

84%





4.75 / 5
Rated by 37 customers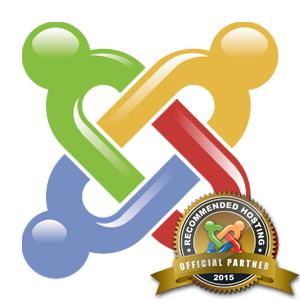 Why
Joomla Hosting
Arvixe has been a leader in hosting since 2003, and we also happen to be a Joomla partner! Being a Joomla hosting partner means we're committed to the Joomla Community and to you. Our hosting environment has been specifically configured to work with Joomla to ensure it performs at its best.
Here is why Arvixe is the Joomla Hosting leader -
Joomla Hosting Partner - We are committed to your Joomla website and the Joomla community
Inc500 Award Winner - We're growing because of great customers like you!
24/7 US based Managed Joomla Hosting Support - Our techs are very savvy with Joomla as well as hosting!
Testimonials from Real Arvixe Joomla Users:
Customer Testimonials
I got into website building as a hobby and I have to say Arvixe hands down provides the best custome...
Duane
eatgafftaperadio.com
06/28/2014





I've had 3 providers in the past and your uptime and fast customer support has been the best I have ...
Dan
setmyscheduler.com
09/12/2013





Arvixe goes above and beyond to provide World Class Customer Service in all facets of their operatio...
Phil
philiwasaki.com
01/12/2015





Thank you for the quick turn around on customer service emails! When my site was hack...
Jeffrey
steenandschmit.com
06/15/2013





Arvixe is both economical & dependable. The best value I have found in a web host. I highly recommen...
Grant
thepianofactory.net
03/25/2014