Testimonials from Real Arvixe Joomla Users:
Customer Testimonials
I have been with Totalweb solutions for 10 years and I thought they supplied a great service until I...
John
remylux.com
05/25/2013





Arvixe have to be one of the easiest hosts to use, and the price for hosting is pretty darn cheap. H...
Bruce
www.arvixe.com
11/07/2013





thx for the service, i ve send all my clients to you cause you are reliable, keep it up!
herve
fpvnews.com
06/06/2013





This has been the best hosting service I have ever used.
Joe
www.arvixe.com
08/03/2013





I would recommend Arvixe to anybody looking for hosting solutions, i have tried a few different host...
Direct Mag
directmagm...
10/15/2013





Don't Take Our Word Our Joomla Hosting is the Best:

84%





4.75 / 5
Rated by 37 customers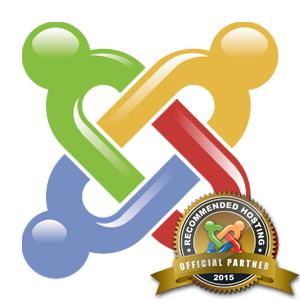 Why
Joomla Hosting
Arvixe has been a leader in hosting since 2003, and we also happen to be a Joomla partner! Being a Joomla hosting partner means we're committed to the Joomla Community and to you. Our hosting environment has been specifically configured to work with Joomla to ensure it performs at its best.
Here is why Arvixe is the Joomla Hosting leader -
Joomla Hosting Partner - We are committed to your Joomla website and the Joomla community
Inc500 Award Winner - We're growing because of great customers like you!
24/7 US based Managed Joomla Hosting Support - Our techs are very savvy with Joomla as well as hosting!
Testimonials from Real Arvixe Joomla Users:
Customer Testimonials
Great services. Flexible and affordable, making them a great match for agility.
Sachman
sachmanbhatti.com
05/01/2014





I've only been using your services for a month but I'm very impressed with the ease of setup and the...
Glenda
p2design.p...
07/25/2014





As a web developer I have hosted with multiple different hosting provider companies. I usually find ...
Adam
hirstconsu...
04/07/2014





I tthik everyone at arvixe is doing great as a team. I can always call and ask a question even if it...
Claron
unitechrist.com
07/24/2014





I use your service for more sites and domain. in the past, i use other competitor, but support are i...
Corrado
aspfool.it
05/03/2013