Testimonials from Real Arvixe Joomla Users:
Customer Testimonials
I have a great experience with Arvixe.
Man Lung
hotjuicygirl.com
07/17/2013





I have been tried many hosting services before coming to Arvixe. Everywhere else I faced different i...
Johnlee
webrequisites.com
07/21/2014





I found Arvixe very user friendly domain providers. I am a UI Developer and I know what the User Exp...
Bhaumik
empmanager...
09/28/2014





I switched to Arvixe in a hurry when my previous host planned to close. I have been extremely satisf...
Peter
petertorpey.com
10/26/2014





I've been an Arvixe Customer for about half a year almost and I couldn't be happier. I experience n...
Corrigan
www.arvixe.com
07/18/2013





Don't Take Our Word Our Joomla Hosting is the Best:

84%





4.75 / 5
Rated by 37 customers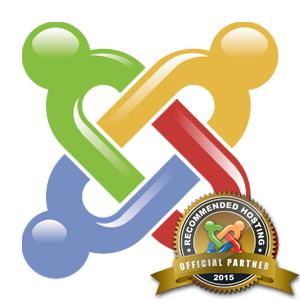 Why
Joomla Hosting
Arvixe has been a leader in hosting since 2003, and we also happen to be a Joomla partner! Being a Joomla hosting partner means we're committed to the Joomla Community and to you. Our hosting environment has been specifically configured to work with Joomla to ensure it performs at its best.
Here is why Arvixe is the Joomla Hosting leader -
Joomla Hosting Partner - We are committed to your Joomla website and the Joomla community
Inc500 Award Winner - We're growing because of great customers like you!
24/7 US based Managed Joomla Hosting Support - Our techs are very savvy with Joomla as well as hosting!
Testimonials from Real Arvixe Joomla Users:
Customer Testimonials
overall arvixe support and server is the best..
vincentius
www.arvixe.com
05/25/2013





I've been with Arvixe for a couple of years. Fuss-free and responsive are my observations so far. ...
Alex
houseofleong.com
05/07/2013





Even though I have had your service for almost 2 years now, I just started actually using it. :) Thi...
Cole
coleknight.net
09/16/2013





You guys ROCK! Keep up the awesomeness!
Stephen
willharms.com
08/10/2014





The Arvixe pricing and service offerings are exceptional and hard to beat. Arvixe has gone above and...
Jason
homeaccessportal.com
12/02/2013