Testimonials from Real Arvixe Joomla Users:
Customer Testimonials
Arvixe makes multiple-domain hosting a breeze for non-programmers!
Karlheinz
verlagshau...
06/22/2013





Great Prices, great service
Scott
tekinstructor.com
09/21/2013





I was satisfied to consumers Arvixe has been 2 years since joining here, I will rely on Arvixe hosti...
YANRI
wallpaperislamic.com
07/11/2013





I am happy with my experience with Arvixe so far. There were times that I wished to see things impro...
Oganalp
3makyaj1den.com
04/16/2013





The support team is top notch. They have always been helpful and responsive whenever I have had nee...
David
homeschooloffice.com
09/26/2013





Don't Take Our Word Our Joomla Hosting is the Best:

84%





4.75 / 5
Rated by 37 customers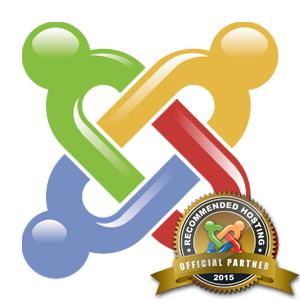 Why
Joomla Hosting
Arvixe has been a leader in hosting since 2003, and we also happen to be a Joomla partner! Being a Joomla hosting partner means we're committed to the Joomla Community and to you. Our hosting environment has been specifically configured to work with Joomla to ensure it performs at its best.
Here is why Arvixe is the Joomla Hosting leader -
Joomla Hosting Partner - We are committed to your Joomla website and the Joomla community
Inc500 Award Winner - We're growing because of great customers like you!
24/7 US based Managed Joomla Hosting Support - Our techs are very savvy with Joomla as well as hosting!
Testimonials from Real Arvixe Joomla Users:
Customer Testimonials
Hey Arvixe.. You are very important company in my life. I have built my first website on your servic...
MUHAMMED
muhammedkose.com
11/20/2013





Arvixe are a friendly and professional company with the customer at heart, they strive to provide gr...
Joe
joe980.co.uk
07/13/2013





Good reliable service, easy to manage with cPanel, and good live support.
C
makemoneyroute.com
07/15/2013





You support is REALLY good. Every problem I have had has been either solved or explained thoroughly....
Michael
totelcomne...
09/03/2013





Just the Best!
Cristian Mario
www.arvixe.com
10/12/2013