Testimonials from Real Arvixe Joomla Users:
Customer Testimonials
Fast, friendly service - this is the only hosting company I want to use.
Faroouqe
www.arvixe.com
08/08/2014





For the price and services offered, especially for Windows hosting, I cannot find a better provider ...
Robert
boysum.com
07/08/2013





You are the best host I have found. I've used many hosts before you, and none compare. I love the se...
Christan M
4-em.net
08/02/2013





You guys ROCK! Keep up the awesomeness!
Stephen
willharms.com
08/10/2014





I have been building and hosting websites for about 8 years now and have tried 100's of other websit...
mark
loudda.com
04/14/2014





Don't Take Our Word Our Joomla Hosting is the Best:

84%





4.75 / 5
Rated by 37 customers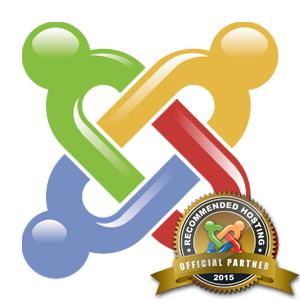 Why
Joomla Hosting
Arvixe has been a leader in hosting since 2003, and we also happen to be a Joomla partner! Being a Joomla hosting partner means we're committed to the Joomla Community and to you. Our hosting environment has been specifically configured to work with Joomla to ensure it performs at its best.
Here is why Arvixe is the Joomla Hosting leader -
Joomla Hosting Partner - We are committed to your Joomla website and the Joomla community
Inc500 Award Winner - We're growing because of great customers like you!
24/7 US based Managed Joomla Hosting Support - Our techs are very savvy with Joomla as well as hosting!
Testimonials from Real Arvixe Joomla Users:
Customer Testimonials
Arvixe has provided quality service to me for the past 3 years and I am confident to say that Ill be...
Russell
tobytiangco.com
12/10/2013





I am very happy with Arvixe. I had a few problems the first 6 month I was running my site on your se...
perry
starstudiomodels.com
01/09/2014





I find customer service is the BIG PLUS about using arvixe, without excellent customer service any b...
Karl
michaelwalkeradv.com
09/30/2014





The uptime is excellent. Customer services are superb. I really appreciate your hard work.Thanks.
Haider
adcords.com
04/17/2013





Been with Arvixe for quite a while now, and haven't had any problems. Sure, there are down times rep...
Vincent
mvent.com.ph
09/12/2013