Testimonials from Real Arvixe Joomla Users:
Customer Testimonials
Arvixe is the best hosting service I got so far, it has good speed, and very fast supporting.
Xiang
fsharpcn.com
05/08/2014





Arvixe Live Chat Support has always been helpful in answering my queries especially with regards to ...
Christine
www.stayat...
04/22/2013





I particularly liked the fact that I was able to reopen my ticket. I was ill for a week after I post...
Alexander
alexbenns.com
12/20/2014





Great Service with Good Price!
Asep
thevideomotion.com
12/25/2014





Services provided by Arvixe is just what I need.I think there is nothing to do for best results.Ke...
Kostadin
many.pictures
11/12/2014





Don't Take Our Word Our Joomla Hosting is the Best:

84%





4.75 / 5
Rated by 37 customers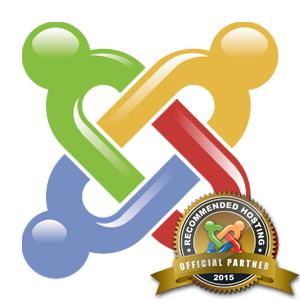 Why
Joomla Hosting
Arvixe has been a leader in hosting since 2003, and we also happen to be a Joomla partner! Being a Joomla hosting partner means we're committed to the Joomla Community and to you. Our hosting environment has been specifically configured to work with Joomla to ensure it performs at its best.
Here is why Arvixe is the Joomla Hosting leader -
Joomla Hosting Partner - We are committed to your Joomla website and the Joomla community
Inc500 Award Winner - We're growing because of great customers like you!
24/7 US based Managed Joomla Hosting Support - Our techs are very savvy with Joomla as well as hosting!
Testimonials from Real Arvixe Joomla Users:
Customer Testimonials
I am always happy of UNLIMITATION in Arvixe.com :)
Mehrdad
codesells.com
09/13/2013





I dont know, but im 90% sure i will stay with you, the. Best
Maxi
informaticamaxi.net
08/13/2013





I have used other hosting services in the past and it was always a hassle to do just about anything....
Rick
glimmerznmore.com
08/13/2013





Arvixe provides high quality services and assistance. I recommend Arvixe FOR SURE!
Creative
www.arvixe.com
10/21/2014





Arvixe is perfect services provider!thank you
Metin
www.arvixe.com
05/23/2013