Testimonials from Real Arvixe Joomla Users:
Customer Testimonials
Services provided by Arvixe is just what I need.I think there is nothing to do for best results.Ke...
Kostadin
many.pictures
11/12/2014





Thanks very much, you guys!
Steve
element17.com
06/18/2013





My experience with Arvixe has been totally positive.
Susan
www.arvixe.com
11/13/2013





I have tried other hosts but I have had many problems regarding the use of .net framework. Only with...
MASSIMINO
convivioge...
10/01/2014





You all rock - It took me know time to get my email back up and running after having been with Godad...
Richard
www.arvixe.com
06/23/2013





Don't Take Our Word Our Joomla Hosting is the Best:

84%





4.75 / 5
Rated by 37 customers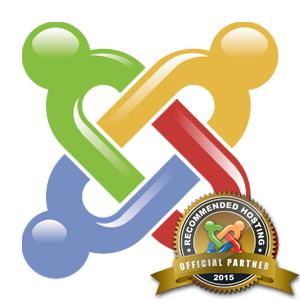 Why
Joomla Hosting
Arvixe has been a leader in hosting since 2003, and we also happen to be a Joomla partner! Being a Joomla hosting partner means we're committed to the Joomla Community and to you. Our hosting environment has been specifically configured to work with Joomla to ensure it performs at its best.
Here is why Arvixe is the Joomla Hosting leader -
Joomla Hosting Partner - We are committed to your Joomla website and the Joomla community
Inc500 Award Winner - We're growing because of great customers like you!
24/7 US based Managed Joomla Hosting Support - Our techs are very savvy with Joomla as well as hosting!
Testimonials from Real Arvixe Joomla Users:
Customer Testimonials
i love ARVIXE
yosi
www.arvixe.com
06/02/2014





I was with another host before. They promised the world but delivered NOTHING. Arvixe has really hel...
Lloyd
acebeeandw...
12/09/2013





Arvixe stays on point and on the case until resolution occurs with the service need. Very appreciati...
Karen
kellymilukas.com
12/23/2013





Ticket support is excellent!
Richard
jracing.org
08/01/2013





I have only been with Arvixe hosting for a couple of months now. Thus far they have been very attent...
Nestor
firstchoic...
06/12/2013