Testimonials from Real Arvixe Joomla Users:
Customer Testimonials
Good quality, low prices, live support. Overall very good hosting for my asp.net websites.
Ivan
coorasun.com
11/26/2014





You have a great service support. Quickly all support questions has been solved.
Jose Luis
www.arvixe.com
06/14/2013





I am happy with your shared hosting. Your technical team is very good is solving issues...thank you...
Satheesh
www.arvixe.com
09/07/2013





Arvixe is an excellent service
Ariel
aridolan.com
05/09/2013





top class ease of use service everything i need in one place
carl
www.arvixe.com
08/21/2013





Don't Take Our Word Our Joomla Hosting is the Best:

84%





4.75 / 5
Rated by 37 customers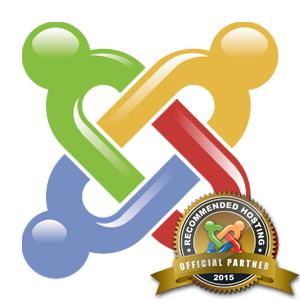 Why
Joomla Hosting
Arvixe has been a leader in hosting since 2003, and we also happen to be a Joomla partner! Being a Joomla hosting partner means we're committed to the Joomla Community and to you. Our hosting environment has been specifically configured to work with Joomla to ensure it performs at its best.
Here is why Arvixe is the Joomla Hosting leader -
Joomla Hosting Partner - We are committed to your Joomla website and the Joomla community
Inc500 Award Winner - We're growing because of great customers like you!
24/7 US based Managed Joomla Hosting Support - Our techs are very savvy with Joomla as well as hosting!
Testimonials from Real Arvixe Joomla Users:
Customer Testimonials
You guys are the best host I have ever come across. I recommend all my clients/friends to Arvixe.
Tomas
tccraft.net
01/22/2014





Very Good Hosting Company! Thanks For All !
natalia
www.arvixe.com
07/12/2013





I used to develop in php, but when I switched to asp.net, I needed a windows server. Arvixe was the ...
Eric
neptunecentury.net
10/13/2013





Great job ! Done by Arvixe & spport team members.
NILESH
141live.com
10/20/2014





I use your service for more sites and domain. in the past, i use other competitor, but support are i...
Corrado
aspfool.it
05/03/2013