Testimonials from Real Arvixe osCommerce Users:
Customer Testimonials
I've been an Arvixe Customer for about half a year almost and I couldn't be happier. I experience n...
Corrigan
www.arvixe.com
07/18/2013





Arvixe is the best hosting service I got so far, it has good speed, and very fast supporting.
Xiang
fsharpcn.com
05/08/2014





The Service and support is great! I really have no complaints and have very much enjoyed having arvi...
Ben
rtscreator.net
07/11/2013





I had some initial problems, but your support solved them all and now the site is running very smoot...
Sohail
somta.asia
12/17/2013





I have couple of hosting with Arvixe since 3 yrs and also recommended to others, in short, its very ...
Twinklekumar
www.arvixe.com
06/18/2013





Don't Take Our Word Our osCommerce Hosting is the Best:

84%





4.75 / 5
Rated by 37 customers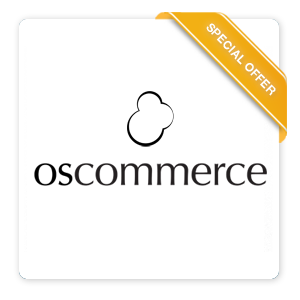 osCommerce Hosting

Overview

osCommerce is one of the most widely used e-commerce platforms for businesses. It's a lightweight platform that features a customizable nature, a wide support network and a resource-efficient back-end that allows you to create the e-commerce platform that your business needs to succeed.

You can't take advantage of those amazing features without the right host, which is why we offer customized osCommerce hosting to fulfill all your needs.

Why Businesses Choose Us for osCommerce Hosting

We offer a unique hosting experience that's customized to work perfectly with osCommerce. We provide the power, the memory and the security required to ensure that your e-commerce works without a problem.

Our osCommerce Hosting Exceeds What Standard Hosting Can Do

With our specialized osCommerce hosting, our incredible hosting infrastructure and our astounding customer service, it's no wonder as to why Arvixe meets and exceeds the needs of e-commerce for business. That's why we have so many positive customer reviews and happy, long-term clients.
Testimonials from Real Arvixe osCommerce Users:
Customer Testimonials
Your services are just great! High 99% uptime and very fast servers. I developed my Wordpress Websit...
Hameed
www.arvixe.com
07/18/2014





Arvixe is so trustworthy that when I changed jobs and my new boss was having trouble with Bluehost I...
Francisco
pixelmango.com
09/23/2013





Keep it up. Doing great!
michael
www.arvixe.com
12/12/2013





i've been with Arvixe for 4 years, and never once did they let me down! ;)
Sheila
karljohn.com
06/17/2014





I had a lot of questions and problems when starting up my website since I'm not tech savvy at all. B...
Catalin
peacefuley...
07/02/2013