Testimonials from Real Arvixe osCommerce Users:
Customer Testimonials
I'd like to thank you for a long partnership with outstanding customer service every time I deal wit...
Pelicanskool
hrdw.org
05/16/2014





Arvixe has been great, I've had several sites with other hosts but you have provided me with the bes...
Lonnie
dealgeeks.net
12/06/2013





You provide solid dependable service quietly in the background. That is what I want. That is what ...
Steve
stevewellens.com
03/07/2014





I am not sure who I would be host with if not Arvixe. I have what I need with Arvixe and haven't ne...
Brett
brettski.com
07/15/2013





Hands Down or Hands Up - either way, Arvixe is one of the best hosting companies!
Delta National
deltabank....
01/29/2014





Don't Take Our Word Our osCommerce Hosting is the Best:

84%





4.75 / 5
Rated by 37 customers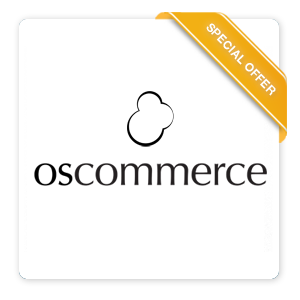 osCommerce Hosting

Overview

osCommerce is one of the most widely used e-commerce platforms for businesses. It's a lightweight platform that features a customizable nature, a wide support network and a resource-efficient back-end that allows you to create the e-commerce platform that your business needs to succeed.

You can't take advantage of those amazing features without the right host, which is why we offer customized osCommerce hosting to fulfill all your needs.

Why Businesses Choose Us for osCommerce Hosting

We offer a unique hosting experience that's customized to work perfectly with osCommerce. We provide the power, the memory and the security required to ensure that your e-commerce works without a problem.

Our osCommerce Hosting Exceeds What Standard Hosting Can Do

With our specialized osCommerce hosting, our incredible hosting infrastructure and our astounding customer service, it's no wonder as to why Arvixe meets and exceeds the needs of e-commerce for business. That's why we have so many positive customer reviews and happy, long-term clients.
Testimonials from Real Arvixe osCommerce Users:
Customer Testimonials
I have been with Arvixe for several years hosting and maintaining mission critical business websites...
LinkGen
linkgenfla.com
05/01/2013





Can't beat the price and customer support!
Christian
borghal.com
05/24/2013





Thank you Arvixe I tried some other companies and yours is the best so far keep providing good servi...
Werner
fundaru.org
09/11/2014





I've tried several hosting companies over the years and hands down Arvixe is the best. Customer ser...
Lorraine
melodieand...
10/21/2013





i've used your service for a few years now.. that says more than anything i can write here.
Tom
www.arvixe.com
05/20/2013