Testimonials from Real Arvixe osCommerce Users:
Customer Testimonials
Your services are excellent. Sometimes it is a little slow to have a solution for any issue, but in ...
Diego Ivan
www.arvixe.com
08/07/2013





I have been too busy to really explore some of the more advanced features of hosting, but I am very ...
Jeremy
palebluedot.ca
09/17/2014





Being a Swiss based web design company we were looking for an affordable VPS hoster with great servi...
Markus
meinserver6.com
10/15/2013





Great pricing and trusted support! I have never had issues with Arvixe in the past few years.Great ...
Pradeep
www.arvixe.com
04/15/2013





I first started working with Arvixe about 5 years ago and thr service has been just great. I had som...
Alejandro
www.arvixe.com
08/31/2013





Don't Take Our Word Our osCommerce Hosting is the Best:

84%





4.75 / 5
Rated by 37 customers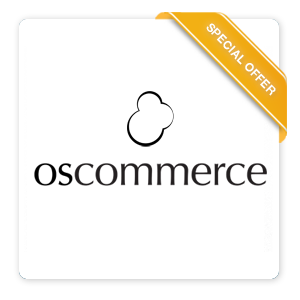 osCommerce Hosting

Overview

osCommerce is one of the most widely used e-commerce platforms for businesses. It's a lightweight platform that features a customizable nature, a wide support network and a resource-efficient back-end that allows you to create the e-commerce platform that your business needs to succeed.

You can't take advantage of those amazing features without the right host, which is why we offer customized osCommerce hosting to fulfill all your needs.

Why Businesses Choose Us for osCommerce Hosting

We offer a unique hosting experience that's customized to work perfectly with osCommerce. We provide the power, the memory and the security required to ensure that your e-commerce works without a problem.

Our osCommerce Hosting Exceeds What Standard Hosting Can Do

With our specialized osCommerce hosting, our incredible hosting infrastructure and our astounding customer service, it's no wonder as to why Arvixe meets and exceeds the needs of e-commerce for business. That's why we have so many positive customer reviews and happy, long-term clients.
Testimonials from Real Arvixe osCommerce Users:
Customer Testimonials
In my experience with Arvixe there services have been far above board, support has been great in mos...
Brian
www.arvixe.com
06/14/2013





ease of use is great, love that I can connect to sql server using dns entry and send email over smtp...
corey
nerdalate.com
05/28/2013





Been with arvixe for 2 years now, satisfied with the service and top notch customer support.
Andres
prycegas.com
07/15/2013





Having tried 4 or 5 different hosts in the past 5 years, I finally found one that exceeded my expect...
Roger
rogersong.com
01/10/2014





Arvixe has been great since I started hosting with you. I like the way you handle issues compared to...
JOSEPH
glitzplus.com
12/22/2013