Testimonials from Real Arvixe osCommerce Users:
Customer Testimonials
Until few months I tried another hosting offers from different sites.Arvixe was all that I need.The ...
Seppy
hackcracki...
03/16/2015





So far so good, We havent been a long of time in here, but its been enough time to say we're pretty ...
Adrián
sportiak.com
06/25/2014





Your customer support team is fantastic!!!
Kevin
www.arvixe.com
05/16/2013





I have never had any issue that are not resolved by the support guys. and i really mean it. I made t...
Yasir
www.arvixe.com
06/10/2013





Very Pleased with Arvixe. Very helpful customerservice that is Top in fixing the problems!
Ralph
www.arvixe.com
05/23/2014





Don't Take Our Word Our osCommerce Hosting is the Best:

84%





4.75 / 5
Rated by 37 customers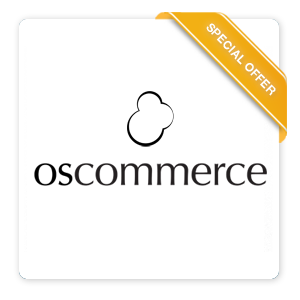 osCommerce Hosting

Overview

osCommerce is one of the most widely used e-commerce platforms for businesses. It's a lightweight platform that features a customizable nature, a wide support network and a resource-efficient back-end that allows you to create the e-commerce platform that your business needs to succeed.

You can't take advantage of those amazing features without the right host, which is why we offer customized osCommerce hosting to fulfill all your needs.

Why Businesses Choose Us for osCommerce Hosting

We offer a unique hosting experience that's customized to work perfectly with osCommerce. We provide the power, the memory and the security required to ensure that your e-commerce works without a problem.

Our osCommerce Hosting Exceeds What Standard Hosting Can Do

With our specialized osCommerce hosting, our incredible hosting infrastructure and our astounding customer service, it's no wonder as to why Arvixe meets and exceeds the needs of e-commerce for business. That's why we have so many positive customer reviews and happy, long-term clients.
Testimonials from Real Arvixe osCommerce Users:
Customer Testimonials
I've been hosted on 1and1, GoDaddy, and a few others and none of them have given me as satisfactory ...
Christina
artoffail.org
07/03/2013





I've been very happy that Arvixe is around, I was once a GoDaddy customer but due to its cost, I tra...
Ivy Lorraine
jilnovalic...
11/06/2013





Arvixe is the TOP performer of all hosting services I've encountered. I am constantly finding myself...
Ryan
www.arvixe.com
08/29/2013





I have been hosting websites since the 90's boom of the Net, and I have to say that Arvixe is one of...
Luis Alberto
pazydesarr...
07/09/2013





I dont know, but im 90% sure i will stay with you, the. Best
Maxi
informaticamaxi.net
08/13/2013