Testimonials from Real Arvixe osCommerce Users:
Customer Testimonials
I have recommended arvixe hosting to many of my customers. And so far they are all happy with arvixe...
Sundar
www.arvixe.com
05/17/2014





Thanks for the great service and uptime!
Sean
gooejuice.com
06/14/2014





Love Arvixe. Great response on support tickets. Migrated a .NET customer over here from a horrible w...
John
aras.org
08/06/2013





Great host. Excellent prices and services. A hundred times better then any Brazilian hosting.
Rodrigo
gosoftwares.com.br
10/11/2014





Been with arvixe for 2 years now, satisfied with the service and top notch customer support.
Andres
prycegas.com
07/15/2013





Don't Take Our Word Our osCommerce Hosting is the Best:

84%





4.75 / 5
Rated by 37 customers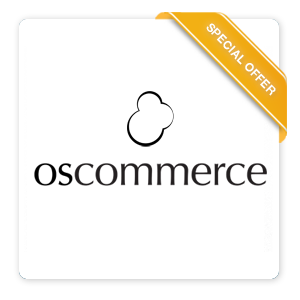 osCommerce Hosting

Overview

osCommerce is one of the most widely used e-commerce platforms for businesses. It's a lightweight platform that features a customizable nature, a wide support network and a resource-efficient back-end that allows you to create the e-commerce platform that your business needs to succeed.

You can't take advantage of those amazing features without the right host, which is why we offer customized osCommerce hosting to fulfill all your needs.

Why Businesses Choose Us for osCommerce Hosting

We offer a unique hosting experience that's customized to work perfectly with osCommerce. We provide the power, the memory and the security required to ensure that your e-commerce works without a problem.

Our osCommerce Hosting Exceeds What Standard Hosting Can Do

With our specialized osCommerce hosting, our incredible hosting infrastructure and our astounding customer service, it's no wonder as to why Arvixe meets and exceeds the needs of e-commerce for business. That's why we have so many positive customer reviews and happy, long-term clients.
Testimonials from Real Arvixe osCommerce Users:
Customer Testimonials
Best Pricing, High end Technology, Good resources and fast responding technical support. Your guys R...
Madhukeshwar
www.intarr...
12/21/2013





I dont know, but im 90% sure i will stay with you, the. Best
Maxi
informaticamaxi.net
08/13/2013





I was referred to you by a friend of mine, and I have to say I'm quite impressed. The price can't b...
Greg
hyperpowered.com
05/26/2013





We are located in India and are very happy with your prompt and good service. We did not ever requir...
Louis
irbappraisal.com
08/31/2013





My first hosting company Arvixe which never let me down...
Mohammad
haqbaat.com
08/08/2013