Testimonials from Real Arvixe osCommerce Users:
Customer Testimonials
Service is great, price is great, Any issues have been on my side with whatever I'm running. The wid...
Dawn
truepornland.com
06/25/2014





Thanks to the team at Arvixe for prompt and reliable support
John
clicksport.com
05/30/2014





I have couple of hosting with Arvixe since 3 yrs and also recommended to others, in short, its very ...
Twinklekumar
www.arvixe.com
06/18/2013





You are providing an awesome service, I'm satisfied with your products. Good job, go-ahead!
Thang
www.arvixe.com
05/25/2013





I used some Hosting Services, before Arvixe.Today I am very happy with the service.- Good Support...
Paulo
xmetal-empirex.com
10/16/2014





Don't Take Our Word Our osCommerce Hosting is the Best:

84%





4.75 / 5
Rated by 37 customers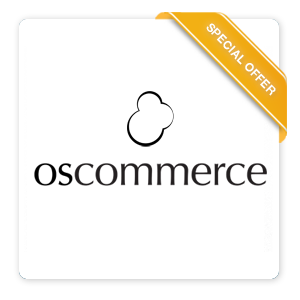 osCommerce Hosting

Overview

osCommerce is one of the most widely used e-commerce platforms for businesses. It's a lightweight platform that features a customizable nature, a wide support network and a resource-efficient back-end that allows you to create the e-commerce platform that your business needs to succeed.

You can't take advantage of those amazing features without the right host, which is why we offer customized osCommerce hosting to fulfill all your needs.

Why Businesses Choose Us for osCommerce Hosting

We offer a unique hosting experience that's customized to work perfectly with osCommerce. We provide the power, the memory and the security required to ensure that your e-commerce works without a problem.

Our osCommerce Hosting Exceeds What Standard Hosting Can Do

With our specialized osCommerce hosting, our incredible hosting infrastructure and our astounding customer service, it's no wonder as to why Arvixe meets and exceeds the needs of e-commerce for business. That's why we have so many positive customer reviews and happy, long-term clients.
Testimonials from Real Arvixe osCommerce Users:
Customer Testimonials
I have hosted before with lots of company but the customer service and support is very fast and good...
Masroor
artistsnet...
05/01/2013





I've recommended you to a few people and at the end of my current contract will be with Arvixe for 4...
Giancarlo
www.arvixe.com
09/11/2013





The customer service is the reason why I am comning back, anyone can provide a web host but not ever...
Tu
www.arvixe.com
06/15/2013





I am very satisfied with your services. Since I moved to .NET I tried a couple of hosts but you stan...
Mark
itrendsglobal.com
06/14/2013





I've changed from the US data center to the European data center recently. I was guided all the way ...
Wesley
meertens.info
01/04/2014