Testimonials from Real Arvixe osCommerce Users:
Customer Testimonials
Everyhing is great, i love the service
Yamir
yamiralvarez.com
06/14/2014





Have only had a couple of problems since starting to host my website with Arvixe. They were both fi...
Joan
joangourlay.com
09/19/2013





You provide a good service with many features. I have the PersonalClass, I am a web developer, I pro...
Willy
quavic.com.pe
09/28/2013





I currently have 5 accounts with Arvixe ranging from PhPBBS to multiple custom Web Apps to Umbraco C...
Brian
www.arvixe.com
07/31/2013





I have been with Arvixe for a number of years, with very few problems. Excellent support for the pri...
Andrew
andrewdor.com
08/07/2013





Don't Take Our Word Our osCommerce Hosting is the Best:

84%





4.75 / 5
Rated by 37 customers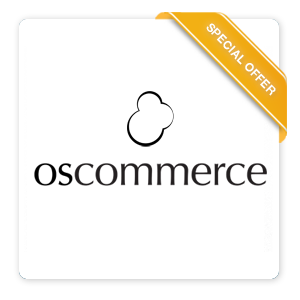 osCommerce Hosting

Overview

osCommerce is one of the most widely used e-commerce platforms for businesses. It's a lightweight platform that features a customizable nature, a wide support network and a resource-efficient back-end that allows you to create the e-commerce platform that your business needs to succeed.

You can't take advantage of those amazing features without the right host, which is why we offer customized osCommerce hosting to fulfill all your needs.

Why Businesses Choose Us for osCommerce Hosting

We offer a unique hosting experience that's customized to work perfectly with osCommerce. We provide the power, the memory and the security required to ensure that your e-commerce works without a problem.

Our osCommerce Hosting Exceeds What Standard Hosting Can Do

With our specialized osCommerce hosting, our incredible hosting infrastructure and our astounding customer service, it's no wonder as to why Arvixe meets and exceeds the needs of e-commerce for business. That's why we have so many positive customer reviews and happy, long-term clients.
Testimonials from Real Arvixe osCommerce Users:
Customer Testimonials
Arvixe goes above and beyond to provide World Class Customer Service in all facets of their operatio...
Phil
philiwasaki.com
01/12/2015





Great service with reasonable price
Armin
apartments-bol.org
03/25/2014





You were recommended to me by a friend when I mentioned that I was going to start a WordPress blog. ...
Luke
lukebenting.com
09/23/2013





Arvixe has been the most helpful and stable hosting company we have ever used!
Kenneth
onewiththe...
08/10/2013





After making my research with developers /friends and on the web i gut you as my host as I think yo...
Dana
www.arvixe.com
06/04/2013