Testimonials from Real Arvixe PHP Users:
Customer Testimonials
The support team is so fast and very kind for noobs like me.
Michael Edvard
tarikgan.o...
09/22/2014





You are great, been with you for years, referred friends, keep going!
Sebastian
wolfbird.com
09/22/2014





I recently switched back to Arvixe from another registrant/ hoster and I can tell that your service ...
Luca
ahsubs.net
09/21/2014





Arvixe is great setup is really fast and the best part is that they accept most payment methods on t...
David
luapulaoils.com
09/21/2014





Arvixe is the best hosting. This is my first and never tried other because, I really like Arvixe! Th...
sagar
shoutloud.tv
09/20/2014





Don't Take Our Word Our PHP Hosting is the Best:

84%





4.75 / 5
Rated by 37 customers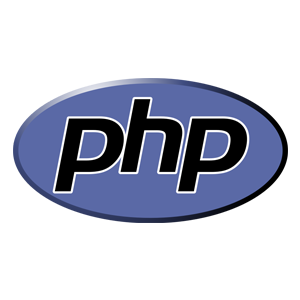 PHP

Web Hosting

One of the most popular and widely used server-side programming languages is PHP. It powers hundreds upon thousands of website, which allows them to provide dynamic content and to record data in a variety of ways.

PHP hosting

provided by Arvixe can help ensure that everything your PHP applications do can be done securely, efficiently and in the way you want. Our specialized hosting environments allow you to make the most out of PHP's latest features, which includes classes and advanced functions provided by separate libraries.

Our PHP hosting is markedly different from any other web host's PHP hosting. We've taken the time to painstakingly improve upon the standard optimizations for PHP, which has resulted in faster PHP execution times with fewer resource-related problems.

We provide more than just powerful resources to run your PHP applications. We give you unmatched security, an extremely high up-time rate and more extras that will make your PHP hosting even more valuable to you.

Learn about what makes Arvixe's PHP hosting different, the features we provide, and what other users think about our services. Signup today to get started with our PHP Hosting!
Testimonials from Real Arvixe PHP Users:
Customer Testimonials
Best available shared hosting solution. Low prices and no downtimes combined with outstanding billin...
Andras
html5porn.net
09/19/2014





I've been with my previous host for years and moving has been an 'eye opener'. Since moving to Arvi...
Steve
stevedavenport.com
09/17/2014





I have been too busy to really explore some of the more advanced features of hosting, but I am very ...
Jeremy
palebluedot.ca
09/17/2014





I am a web designer and I have been with Arvixe for years and have had no issues what so ever. The t...
Tony
tonylambgr...
09/14/2014





Arvixe is straight up amazing. The prices are super low, even for the more comprehensive packages. I...
Loni
screwytruths.com
09/13/2014