Testimonials from Real Arvixe PHP Users:
Customer Testimonials
The Arvixe pricing and service offerings are exceptional and hard to beat. Arvixe has gone above and...
Jason
homeaccessportal.com
12/02/2013





You offer an awesome service all around. I have absolutely no complaints! Your customer service has ...
Michael
www.arvixe.com
05/03/2014





You are the most reliable and best value for money website hosting.
Vincent
social-exc...
06/20/2013





Arvixe's customer service is in one word: "Mind-Blowing". NEW USER INTRODUCTION-----------------...
Hafiz
bibisquint...
10/08/2014





I don't want to sound like a bought-and-paid-for review like some folks use, but there really is not...
William
tiny-monsters.com
08/25/2013





Don't Take Our Word Our PHP Hosting is the Best:

84%





4.75 / 5
Rated by 37 customers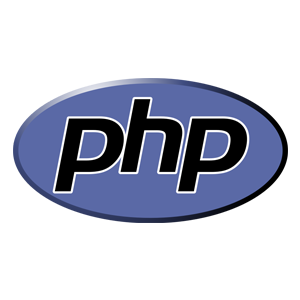 PHP

Web Hosting

One of the most popular and widely used server-side programming languages is PHP. It powers hundreds upon thousands of website, which allows them to provide dynamic content and to record data in a variety of ways.

PHP hosting

provided by Arvixe can help ensure that everything your PHP applications do can be done securely, efficiently and in the way you want. Our specialized hosting environments allow you to make the most out of PHP's latest features, which includes classes and advanced functions provided by separate libraries.

Our PHP hosting is markedly different from any other web host's PHP hosting. We've taken the time to painstakingly improve upon the standard optimizations for PHP, which has resulted in faster PHP execution times with fewer resource-related problems.

We provide more than just powerful resources to run your PHP applications. We give you unmatched security, an extremely high up-time rate and more extras that will make your PHP hosting even more valuable to you.

Learn about what makes Arvixe's PHP hosting different, the features we provide, and what other users think about our services. Signup today to get started with our PHP Hosting!
Testimonials from Real Arvixe PHP Users:
Customer Testimonials
Although I haven't been with Arvixe very long, I am already pleased by the ease with which I can man...
Earl
sipoeb.com
04/15/2014





Arvixe is the TOP performer of all hosting services I've encountered. I am constantly finding myself...
Ryan
www.arvixe.com
08/29/2013





Arvixe's support team is actually aggressive about following up on inquires and assisting customers.
Robert
www.arvixe.com
09/09/2013





I was hosting my site (asp.net-based) with a competitor for over two years until I ventured into php...
Adeiza Yahaya
plainmatri...
01/07/2014





I highly recommend Arvixe. The customer support is of great quality!
Danilo
brainceo.com
05/09/2014