Testimonials from Real Arvixe PHP Users:
Customer Testimonials
I have been with you guys for over 3 years and i am satisfied with the service and the customer supp...
Oluwatosin
outdoorwar...
08/07/2013





I am a newer web developer and was referred to Arvixe by very experienced developers who highly reco...
Adele
homsher.org
10/10/2014





I was introduced by sister (www.sofess.com) who has been with you since 2009. We will upgrade our pl...
Sharifah Nur Farahin
www.arvixe.com
04/24/2013





Your customer support team is fantastic!!!
Kevin
www.arvixe.com
05/16/2013





Thank you for a reliable, cost-effective web hosting platform!
R. Emmylou
thepitterp...
05/28/2013





Don't Take Our Word Our PHP Hosting is the Best:

84%





4.75 / 5
Rated by 37 customers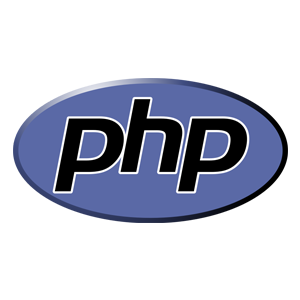 PHP

Web Hosting

One of the most popular and widely used server-side programming languages is PHP. It powers hundreds upon thousands of website, which allows them to provide dynamic content and to record data in a variety of ways.

PHP hosting

provided by Arvixe can help ensure that everything your PHP applications do can be done securely, efficiently and in the way you want. Our specialized hosting environments allow you to make the most out of PHP's latest features, which includes classes and advanced functions provided by separate libraries.

Our PHP hosting is markedly different from any other web host's PHP hosting. We've taken the time to painstakingly improve upon the standard optimizations for PHP, which has resulted in faster PHP execution times with fewer resource-related problems.

We provide more than just powerful resources to run your PHP applications. We give you unmatched security, an extremely high up-time rate and more extras that will make your PHP hosting even more valuable to you.

Learn about what makes Arvixe's PHP hosting different, the features we provide, and what other users think about our services. Signup today to get started with our PHP Hosting!
Testimonials from Real Arvixe PHP Users:
Customer Testimonials
As a web developer I have hosted with multiple different hosting provider companies. I usually find ...
Adam
hirstconsu...
04/07/2014





I've only been using your services for a month but I'm very impressed with the ease of setup and the...
Glenda
p2design.p...
07/25/2014





One if the best cost effective Web hosts. You're always honest when you 're experiencing minor disru...
Eugene
coolguysdo...
05/22/2014





We are a start-up and we start our hosting with arvixe. Incredible support and most affordable price...
Amith
www.arvixe.com
09/08/2013





Excellent service. Very keen prices
Matthew
kustombuilt.biz
04/14/2014