Testimonials from Real Arvixe PHP Users:
Customer Testimonials
I dont know, but im 90% sure i will stay with you, the. Best
Maxi
informaticamaxi.net
08/13/2013





Arvixe has been wonderful to start our business in the form of http://collegeindia.org/ Their suppo...
TheInnovis
theinnovis.com
10/10/2013





Arvixe have to be one of the easiest hosts to use, and the price for hosting is pretty darn cheap. H...
Bruce
www.arvixe.com
11/07/2013





What I hate most when I purchase a hosting plan is the low quality support from the vendor. In Arvix...
Budi
budihartono.com
08/30/2013





I am almost complete on transferring my business to Arvixe. I could not be happier, especially with...
Salvatore
delstream.com
01/01/2014





Don't Take Our Word Our PHP Hosting is the Best:

84%





4.75 / 5
Rated by 37 customers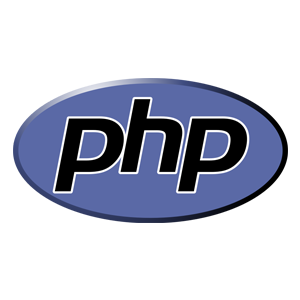 PHP

Web Hosting

One of the most popular and widely used server-side programming languages is PHP. It powers hundreds upon thousands of website, which allows them to provide dynamic content and to record data in a variety of ways.

PHP hosting

provided by Arvixe can help ensure that everything your PHP applications do can be done securely, efficiently and in the way you want. Our specialized hosting environments allow you to make the most out of PHP's latest features, which includes classes and advanced functions provided by separate libraries.

Our PHP hosting is markedly different from any other web host's PHP hosting. We've taken the time to painstakingly improve upon the standard optimizations for PHP, which has resulted in faster PHP execution times with fewer resource-related problems.

We provide more than just powerful resources to run your PHP applications. We give you unmatched security, an extremely high up-time rate and more extras that will make your PHP hosting even more valuable to you.

Learn about what makes Arvixe's PHP hosting different, the features we provide, and what other users think about our services. Signup today to get started with our PHP Hosting!
Testimonials from Real Arvixe PHP Users:
Customer Testimonials
I've been hosting with Arvixe for over 6 years and have been impressed with their support, software,...
James
tippingcircle.net
09/24/2013





I worked with a graphic design student who was building my site as an artist for his class project. ...
Viktoria
viktoriaford.com
04/28/2014





Price is excellent, service is excellent. Having a cloud to store data and also the ability to manag...
Craig
craigjames.me
04/16/2014





I didn't have a site until I found you -- it was only your great support pages and very low cost whi...
J Michael
jymes.com
07/22/2013





Support response time were reasonable although we're in different timezone. The experience is great ...
Eva
ijmlandstage.com
05/06/2013