Testimonials from Real Arvixe PHP Users:
Customer Testimonials
Everything I need is in one place. I cut my hosting costs in half and get better service.
Andy
archivewalker.com
09/07/2014





Arvixe maked my life easier, I can build fast a website, or upload my one, and optimize it easy with...
Juan
undercast.es
06/26/2014





I am very happy with the support I have received so far, as I am an inexperienced marketer, the assi...
Andrew
sexywebcambabes.net
08/26/2013





Phone support was laid back yet effective. I don't consider myself a pro and Support made me feel my...
Mathieu
mathieuarcand.com
07/12/2013





I really had a great experience, I transferred from another host provider and had a few headaches ge...
Javier
digitalspo...
11/25/2013





Don't Take Our Word Our PHP Hosting is the Best:

84%





4.75 / 5
Rated by 37 customers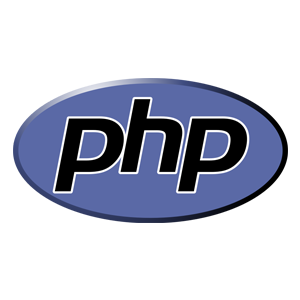 PHP

Web Hosting

One of the most popular and widely used server-side programming languages is PHP. It powers hundreds upon thousands of website, which allows them to provide dynamic content and to record data in a variety of ways.

PHP hosting

provided by Arvixe can help ensure that everything your PHP applications do can be done securely, efficiently and in the way you want. Our specialized hosting environments allow you to make the most out of PHP's latest features, which includes classes and advanced functions provided by separate libraries.

Our PHP hosting is markedly different from any other web host's PHP hosting. We've taken the time to painstakingly improve upon the standard optimizations for PHP, which has resulted in faster PHP execution times with fewer resource-related problems.

We provide more than just powerful resources to run your PHP applications. We give you unmatched security, an extremely high up-time rate and more extras that will make your PHP hosting even more valuable to you.

Learn about what makes Arvixe's PHP hosting different, the features we provide, and what other users think about our services. Signup today to get started with our PHP Hosting!
Testimonials from Real Arvixe PHP Users:
Customer Testimonials
I joined Arvixe because of the pre-support I received, which made me realise that THIS is the compan...
Lori
2b4u8.com
06/10/2013





You offer the perfect combination of low prices, lost of storage and bandwidth, all sorts of site so...
Oscar
baghuis.com
07/01/2013





Arvixe is a great option for webhosting with a very competitive pricing. The customer support servic...
Julius
intedeconig.com
04/16/2013





I have good customer service experience with Arvixe in the last 3 months. Surely appreciate their he...
Vijay Kumar
love2sendg...
07/03/2013





After some research, I picked Arvixe to host my Oxwall membership site. I'm very happy with how effo...
Robin
writershamlet.com
08/16/2014