Testimonials from Real Arvixe PHP Users:
Customer Testimonials
Groo prices,Great support and reliable servers what else does one need from a hosting provider.
Harsha
harshah.me
10/15/2014





I'm very happy with your responsive tech support and sales support. I'm used to my requests with oth...
John
graffio.com
03/20/2014





Axvire is providing high quality assistance. Their costumer service is among the best in industry!
Mohamed Amine
www.arvixe.com
11/11/2014





I am a happy customer. Everything works like it should and when I did have a problem It was solved q...
Rip L
tekatlarge.org
03/11/2014





I've been very happy that Arvixe is around, I was once a GoDaddy customer but due to its cost, I tra...
Ivy Lorraine
jilnovalic...
11/06/2013





Don't Take Our Word Our PHP Hosting is the Best:

84%





4.75 / 5
Rated by 37 customers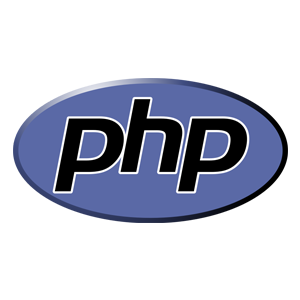 PHP

Web Hosting

One of the most popular and widely used server-side programming languages is PHP. It powers hundreds upon thousands of website, which allows them to provide dynamic content and to record data in a variety of ways.

PHP hosting

provided by Arvixe can help ensure that everything your PHP applications do can be done securely, efficiently and in the way you want. Our specialized hosting environments allow you to make the most out of PHP's latest features, which includes classes and advanced functions provided by separate libraries.

Our PHP hosting is markedly different from any other web host's PHP hosting. We've taken the time to painstakingly improve upon the standard optimizations for PHP, which has resulted in faster PHP execution times with fewer resource-related problems.

We provide more than just powerful resources to run your PHP applications. We give you unmatched security, an extremely high up-time rate and more extras that will make your PHP hosting even more valuable to you.

Learn about what makes Arvixe's PHP hosting different, the features we provide, and what other users think about our services. Signup today to get started with our PHP Hosting!
Testimonials from Real Arvixe PHP Users:
Customer Testimonials
Just the Best!
Cristian Mario
www.arvixe.com
10/12/2013





Although I have been idle for the last couple of years (personal issues), Arvixe was always there an...
Ron
currentaffairsblog.com
06/22/2013





Ive told several friends to come to your company, and have. Your easy and cost efficiant packages ar...
Sarah
thedominatrix.net
01/30/2015





Very Good Hosting Company! Thanks For All !
natalia
www.arvixe.com
07/12/2013





I really like Chat service on Arvixe, they always solve my problems right away.Regards,JP
Jose
alfamascotas.com
08/14/2013