Testimonials from Real Arvixe PrestaShop Users:
Customer Testimonials
Thank you very much for a great and highly affordable hosting service! I have never found any other ...
Thor Eric VÃ¥gen
www.arvixe.com
06/03/2013





Your service is exceptional. Response time is remarkably short, and your advice is always helpful. I...
Robert
sbts-fl.org
07/20/2013





I don't know how you provide such great customer support and yet keep your hosting prices so economi...
Jeff
k-tizo.com
06/11/2013





Super!!!!!!!!!!
Игорь
ebuvseh.org
02/19/2015





I was with Network Solutions for years. Your service, support and absence of constant waits and sal...
Blake
jesserussell.com
06/10/2013





Don't Take Our Word Our PrestaShop Hosting is the Best:

84%





4.75 / 5
Rated by 37 customers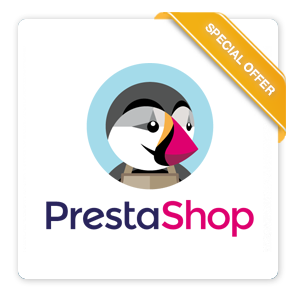 Prestashop

Web Hosting

Prestashop is a comprehensive system that allows virtually anyone the capacity to quickly setup an online store. Although the software is delivered with many tools and plugins for success, more add-ons are available for purchase to vastly increase the website's potential.

Our hosting services for Prestashop have been optimized for growth allowing you to post as many items as you wish without worry of consuming too much drive space. We have gone to great lengths to ensure that the eCommerce platform operates flawlessly on the system while providing efficient networking capabilities. You and your customers will appreciate the overall functionality of an optimized system for eCommerce.

Why is using Arvixe for your Prestashop installation ideal for your future success?
Monitored hosting for 24/7 support - Our support staff is available at all hours to meet your needs
Designed and developed for Prestashop eCommerce control - All of the settings, deployments and optimizations are done for maximizing your experience
Scaling hosting services - Never worry about running out of online space or an abundance of visitors
Safe and secure - Be confident that your customer and financial information is safe from the prying eyes of the Internet
Testimonials from Real Arvixe PrestaShop Users:
Customer Testimonials
Keep going on!
Sergey
webcamhunter.net
08/07/2013





I have to say that every time I thought I needed help I could find my answer in the forums or get he...
Chaz
www.arvixe.com
08/10/2013





Solid hosting all around. I've enjoyed consistent service and excellent support from Arvixe for 5 ye...
Ben
benkrejci.com
09/25/2013





My experience with Arvixe is very satisfactory. I am very happy. Rarely have I needed technical help...
Fabian
linksistemas.net
05/22/2013





Arvixe has been great, I've had several sites with other hosts but you have provided me with the bes...
Lonnie
dealgeeks.net
12/06/2013