Testimonials from Real Arvixe TYPO3 Users:
Customer Testimonials
I've been with my previous host for years and moving has been an 'eye opener'. Since moving to Arvi...
Steve
stevedavenport.com
09/17/2014





I have been too busy to really explore some of the more advanced features of hosting, but I am very ...
Jeremy
palebluedot.ca
09/17/2014





I am a web designer and I have been with Arvixe for years and have had no issues what so ever. The t...
Tony
tonylambgr...
09/14/2014





Arvixe is straight up amazing. The prices are super low, even for the more comprehensive packages. I...
Loni
screwytruths.com
09/13/2014





Used other hosting services, but your group does an excellent job walking clients through each phase...
Michael
mlantz16.com
09/13/2014





Don't Take Our Word Our TYPO3 Hosting is the Best:

84%





4.75 / 5
Rated by 37 customers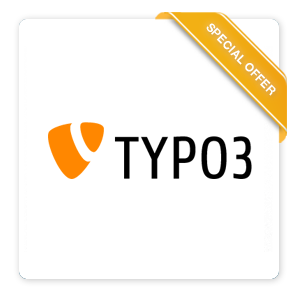 Typo3 Hosting
TYPO3 is one of the most widely used content management systems. Its open-source license, multilingual support, high regard for the security of information, extreme amount of customization and scalability are among the most noticeable features.
TYPO3 makes creating content for your visitors and designing an entire website from the ground up possible. When you finally need to go back ot publish more content, doing so is as easy as using a document processor.
The most crucial advantage TYPO3 gives you as a business is access to HTML5, which can be used to ensure that users using personals computers or mobile devices can access your website using any compliant browser.
Taking Your TYPO3 Hosting Further with Arvixe
When you choose to use TYPO3 as a content management system, you're choosing a promising piece of efficient software that's easy for customize and extend.
The problem is that not all TYPO3 hosts are created equal, which is why we've gone through the long process of trial and error to optimize TYPO3 for you.
When you start your TYPO3 hosting with Arvixe, you'll get a pre-optimized installation of TYPO3 automatically installed. This will allow your website to handle more users while encountering less errors.
Learn more about the many benefits that hosting your TYPO3 CMS with Arvixe has.
Testimonials from Real Arvixe TYPO3 Users:
Customer Testimonials
Thank you for the amazing service
Angel
epsilongaming.co.uk
09/12/2014





Thank you Arvixe I tried some other companies and yours is the best so far keep providing good servi...
Werner
fundaru.org
09/11/2014





We are very happy with your service and wish to recommend our clients to utilize your se...
Subramaniam
iqmsoft.net
09/10/2014





I absolutely love Arvixe over the past 10 yrs I have used Arvixe for my professional and personal ne...
Edith
thepositivevibez.com
09/09/2014





I found Arvixe and haven't looked back. I've had excellent uptime, quality service and all for a pr...
Matthew
shiftycode.com
09/09/2014