Testimonials from Real Arvixe TYPO3 Users:
Customer Testimonials
I highly recommend Arvixe. The customer support is of great quality!
Danilo
brainceo.com
05/09/2014





I have used several other hosting services and have to say I will be migrating my domains from other...
Joseph
titerrific.com
10/02/2014





For Windows based hosting, Arvixe does a phenomenal job of offering a great value over some of the l...
Thomas
tjswebsolutions.com
10/28/2013





Arvixe is the best find for my hosting needs. Apart from its services, I am more than happy with the...
Malik
38dollarlogo.com
09/27/2014





Arvixe is the most reliable and helpful web hosting solution I have used in over 12 years of web dev...
Russell
value-stre...
08/07/2013





Don't Take Our Word Our TYPO3 Hosting is the Best:

84%





4.75 / 5
Rated by 37 customers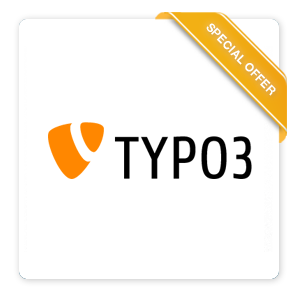 Typo3 Hosting
TYPO3 is one of the most widely used content management systems. Its open-source license, multilingual support, high regard for the security of information, extreme amount of customization and scalability are among the most noticeable features.
TYPO3 makes creating content for your visitors and designing an entire website from the ground up possible. When you finally need to go back ot publish more content, doing so is as easy as using a document processor.
The most crucial advantage TYPO3 gives you as a business is access to HTML5, which can be used to ensure that users using personals computers or mobile devices can access your website using any compliant browser.
Taking Your TYPO3 Hosting Further with Arvixe
When you choose to use TYPO3 as a content management system, you're choosing a promising piece of efficient software that's easy for customize and extend.
The problem is that not all TYPO3 hosts are created equal, which is why we've gone through the long process of trial and error to optimize TYPO3 for you.
When you start your TYPO3 hosting with Arvixe, you'll get a pre-optimized installation of TYPO3 automatically installed. This will allow your website to handle more users while encountering less errors.
Learn more about the many benefits that hosting your TYPO3 CMS with Arvixe has.
Testimonials from Real Arvixe TYPO3 Users:
Customer Testimonials
I was a "first timer" when it came to starting up an e-commerce website. I did some shopping around...
Ross
badgerfly.com
04/29/2013





I think you are the best service ever I used. Customer service is very great to helping us.Thank Yo...
Yakob Utama
yakobproje...
08/13/2013





I know from others who have web sites how terrible service can be. Any time I have logged a ticket o...
Melissa
tecqmali.co.uk
05/19/2013





I have been doing hosting reviews over 100+ popular hosts since 2008. Arvixe is our top recommendat...
Kerry
webhostpark.com
05/06/2013





Almost no interruptions to service over 2 years. Service is everything we could ask for with minimum...
Jonathan
xaxero.com
07/14/2013