Testimonials from Real Arvixe WordPress Users:
Customer Testimonials
We have tried big hosting companies like GoDaddy.com, and their service was pathetic. Specially cust...
Zohaib
sana-traders.com
04/15/2014





I've been with Arvixe now for quite a long time (several years), and your service has been flawless ...
Mike
singularit...
04/09/2014





Service has improved constantly since I started using Arvixe. You give me no reason to even think a...
Kevin
plasmacutdecor.com
09/09/2013





You guys are the best host I have ever come across. I recommend all my clients/friends to Arvixe.
Tomas
tccraft.net
01/22/2014





I am Brazilian , I stopped using local servers ( Brazil ) , because they do not meet my need . I fee...
UANDSON GLAUBER
ugink.com
09/30/2014





Don't Take Our Word Our WordPress Hosting is the Best:

84%





4.75 / 5
Rated by 37 customers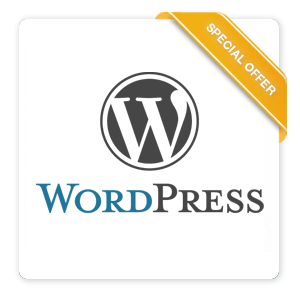 WordPress

Web Hosting

WordPress is the leading open source content management system on the web. Arvixe's WordPress hosting is finely tuned and compatible with any WordPress theme or plugin. Our hosting environment is also optimize to increase the speed and security of your WordPress websites. Sign up today to get your WordPress website hosted by Arvixe!

Top 3 Reasons To Pick Arvixe For WordPress Hosting:
Managed WordPress Hosting - Our 24/7 US based support are here to help you with your hosting and WordPress website!
Performance and Security Designed for WordPress - We keep the hackers and spammers off your WordPress website!
WordPress Hosting That Scales - Shared, VPS, Dedicated and Cloud Hosting available
Testimonials from Real Arvixe WordPress Users:
Customer Testimonials
You guys are great. Keep it up.
John
inprese.com
07/22/2013





I have been impressed by you guys since I signed up. When I contact support I get prompt replies. Yo...
Ryan
totalgamerz.com
05/03/2014





Ease of the interface and the fast connection is what I really like about Arvixe...
Mehmet
msarica.com
03/27/2014





I currently have 5 accounts with Arvixe ranging from PhPBBS to multiple custom Web Apps to Umbraco C...
Brian
connri-saltfly.com
07/31/2013





i did a thorough research on what web host would best suit my needs and arvixe topped the list by mi...
japheth
ictpark.biz
05/29/2013