Testimonials from Real Arvixe WordPress Users:
Customer Testimonials
Arvixe are a great player in a very competitive market. Everything you could want from a webhosting...
Timothy
titiangall...
02/04/2015





Groo prices,Great support and reliable servers what else does one need from a hosting provider.
Harsha
harshah.me
10/15/2014





I love the live chat to resolve problems that I have quickly and support keeps doing a great job. T...
Andrew
www.arvixe.com
07/23/2013





I searched quite a bit, and you guys were the only ones offering ffmpeg and cpanel at a reasonable p...
MARK
www.arvixe.com
05/18/2013





Arvixe is the best hosting in the world, nice service, low price, great page speed.My site www.appl...
Rosyana
www.arvixe.com
05/08/2014





Don't Take Our Word Our WordPress Hosting is the Best:

84%





4.75 / 5
Rated by 37 customers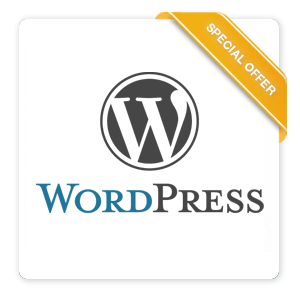 WordPress

Web Hosting

WordPress is the leading open source content management system on the web. Arvixe's WordPress hosting is finely tuned and compatible with any WordPress theme or plugin. Our hosting environment is also optimize to increase the speed and security of your WordPress websites. Sign up today to get your WordPress website hosted by Arvixe!

Top 3 Reasons To Pick Arvixe For WordPress Hosting:
Managed WordPress Hosting - Our 24/7 US based support are here to help you with your hosting and WordPress website!
Performance and Security Designed for WordPress - We keep the hackers and spammers off your WordPress website!
WordPress Hosting That Scales - Shared, VPS, Dedicated and Cloud Hosting available
Testimonials from Real Arvixe WordPress Users:
Customer Testimonials
Been with your company for years, now and I've never had a complaint. Keep up the good work.
Faye
idothisbecause.org
10/11/2013





So far so good, We havent been a long of time in here, but its been enough time to say we're pretty ...
Adrián
sportiak.com
06/25/2014





Since I first got setup with my Arvixe hosting account, I've been consistently and completely satisf...
Andrew
burning-sky.net
06/12/2013





Stable, fast and easy to use. Recommended.
Morten
hnrix.com
11/26/2013





I have been building and hosting websites for about 8 years now and have tried 100's of other websit...
mark
loudda.com
04/14/2014