Testimonials from Real Arvixe WordPress Users:
Customer Testimonials
I am a web designer and I have been with Arvixe for years and have had no issues what so ever. The t...
Tony
tonylambgr...
09/14/2014





Arvixe is straight up amazing. The prices are super low, even for the more comprehensive packages. I...
Loni
screwytruths.com
09/13/2014





Used other hosting services, but your group does an excellent job walking clients through each phase...
Michael
mlantz16.com
09/13/2014





Thank you for the amazing service
Angel
epsilongaming.co.uk
09/12/2014





Thank you Arvixe I tried some other companies and yours is the best so far keep providing good servi...
Werner
fundaru.org
09/11/2014





Don't Take Our Word Our WordPress Hosting is the Best:

84%





4.75 / 5
Rated by 37 customers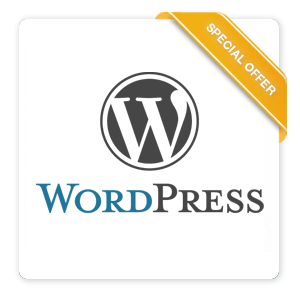 Why
WordPress Hosting
Arvixe has been a leader in the hosting industry for over a decade. With Arvixe, you get a risk free 60 day money back guarantee on top of our leading hosting services that are specifically configured for WordPress. Start hosting your WordPress website today with Arvixe!
Top Reasons To Hosting WordPress With Arvixe -
24/7 US based Managed WordPress Hosting Tech Support - Host your WordPress website with quality technical support staff that knows how to support WordPress, comment spam and all!
Inc500 Award Winner - We're growing because of great customers like you
WordPress Performance - Get industry speed along with security that is tuned for WordPress.
Testimonials from Real Arvixe WordPress Users:
Customer Testimonials
We are very happy with your service and wish to recommend our clients to utilize your se...
Subramaniam
iqmsoft.net
09/10/2014





I absolutely love Arvixe over the past 10 yrs I have used Arvixe for my professional and personal ne...
Edith
thepositivevibez.com
09/09/2014





I found Arvixe and haven't looked back. I've had excellent uptime, quality service and all for a pr...
Matthew
shiftycode.com
09/09/2014





I have been hosting my website with Arvixe for nearly half a year. And I should say that my choice w...
Shengrui
netq1341.com
09/07/2014





Everything I need is in one place. I cut my hosting costs in half and get better service.
Andy
archivewalker.com
09/07/2014