Testimonials from Real Arvixe Zen Cart Users:
Customer Testimonials
I checked many web hosting companies. I founded Arvixe hosting very great for me. I will refer my fr...
Waqar
funnyimage...
09/29/2014





I absolutely love Arvixe. I left a host with lousy service, and with poor up-time for Arvi...
Daniel
digitalfbo.com
09/09/2013





Everyhing is great, i love the service
Yamir
yamiralvarez.com
06/14/2014





Thus far, I've had a completely enjoyable experience with Arvixe. My old hosting provider burned me...
Peter
calvindude.org
01/08/2014





I used to be with Purely Hosting, and their customer support was diabolica;. Also their servers were...
Rob
testify2love.com
03/29/2014





Don't Take Our Word Our Zen Cart Hosting is the Best:

84%





4.75 / 5
Rated by 37 customers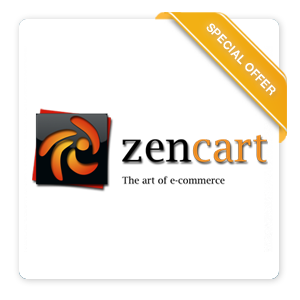 Zen Cart Hosting
Zen Cart provides businesses focused on eCommerce with unique advantages bundled into one simple yet elegant piece of software. It provides the functionality that you'd expect from an eCommerce platform while providing versatile options like Checkout Without an Account and newsletter subscriptions for registered users.
The flexibility of
Zen Cart
is further compounded by the high degree of customization and extendability provides by Zen Cart's base module and plugins.
These features will allow your business to progress further than it would with any other eCommerce solution.
Arvixe further supports your business by providing you with an automatic installation of Zen Cart that has been optimized to work with our services. You can then modify and tailor your Zen Cart installation to your liking using cPanel, the unlimited data storage, and the unlimited bandwidth that we provide.
Don't settle for a plain, generic web host that will ultimately drag your eCommerce business down with it. Take advantage of our powerful server hardware, customized server configuration, 99.9% guaranteed uptime and world-class support team to enrich your website with our Zen Cart hosting.
Learn more about why Arvixe should be your number one choice for Zen Cart hosting and the unique features that we bring to the table while answering any questions that you might have with our FAQ.
Testimonials from Real Arvixe Zen Cart Users:
Customer Testimonials
A good service.I like it
Wong
www.arvixe.com
04/25/2013





Fantastic Web Services! Really liked all of them! Fast and efficient servers! Good Management Panel!...
Lakshay
www.arvixe.com
06/10/2013





I've recommended Arvixe to several of my Web Development clients!And I've been a happy customer for...
Filipe
superpt.net
10/17/2013





As a web developer I have hosted with multiple different hosting provider companies. I usually find ...
Adam
hirstconsu...
04/07/2014





Been with Arvixe for quite a while now, and haven't had any problems. Sure, there are down times rep...
Vincent
mvent.com.ph
09/12/2013