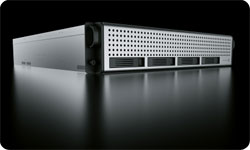 Our managed dedicated servers come nothing short of the phrase. Since 2003, Arvixe has been offering managed dedicated servers to our customers needing a serious web hosting platform with the highest level of performance, reliability and security.
The managed dedicated servers offered under our

platform put you in control of your data and web hosting environment. By utilizing an entire server's resources to host your websites, you will be increasing uptime as well as security within your applications. Give your business the full potential of our network, our servers and more importantly, our technical support. Utilize our managed dedicated servers and you will instantly realize the benefits of having the Arvixe Advantage, the advantage of working with the best.
Let your business flourish.
Now you can, with our managed dedicated servers offering: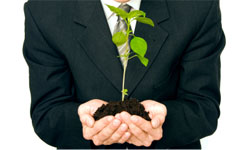 100% Server Management -
No server administration knowledge? No problem! Let us handle the administration of the server for you. Simply choose the server and add an operating system and a control panel to your package to take advantage of our 24/7/365 full management for your dedicated server.

Nightly security updates - All managed dedicated servers are setup for nightly security updates and will be monitored for performance during and after these updates by our technical support staff.


24/7 dedicated support - Need something installed? Or an update to a software on your server? We are here 24/7/365 to get it done for you as soon as possible.


State-of-the-art datacenter - Redundant power, tier-1 providers, SAS 70 Type II Certification and more. Click here for more information.


Choice of Software - Linux or Windows with award winning cPanel and WebSitePanel control panels.


Free SSL & Domain for Life - Free SSL Certificate and Domain Registration for the life of your dedicated server!

Processors: Dual Core: Xeon 3050, Pentium G6950 - Quad Core: Xeon Q9550, i5-2400 & i7-3770
Usage: Economical servers for low traffic website, email and database hosting. Online file storage.
Recommended for: Families and small business. Webmasters.

STARTING AT $105.00 PER MONTH
Processors: Multi Core: Dual Xeon E5620, E5645, E5-2620
Usage: High-performance servers for high traffic website, email and database hosting. Mission critical applications.
Recommended for: Small, medium and large sized businesses. Web hosting resellers.

STARTING AT $329.00 PER MONTH